Functional Statement
Under the Office of the Municipal Mayor, the Mangima Spring Resort is one of the well-known Local Economic Enterprises of the Municipality.
It score function is to cater to the accommodation of events, basic lodging, sporting and recreational needs not only of the Municipality but of the other clienteles as well.
To adhere to its core function, the Enterprise endeavors outstanding service and accommodation.
Foremost, structural integrity of all Resort's facilities is taken with the highest regards. This includes the constant provision of basic amenities needed for comfort and relaxation.
Environmental compliance, cleanliness and sanitation are explicitly valued. Appropriate ground maintenance, establishment of cleaning SOPs, adequate landscaping, thorough swimming pool cleaning and sanitation, and proper waste disposal through the provision of MRF (Materials Recovery Facility) are attended by the Resort.
Finally, the Resort safe guards the overall wellbeing of the customers while in its premises. It ensures their enjoyment and safety as a host in their stay in Manolo Fortich.
Organizational Structure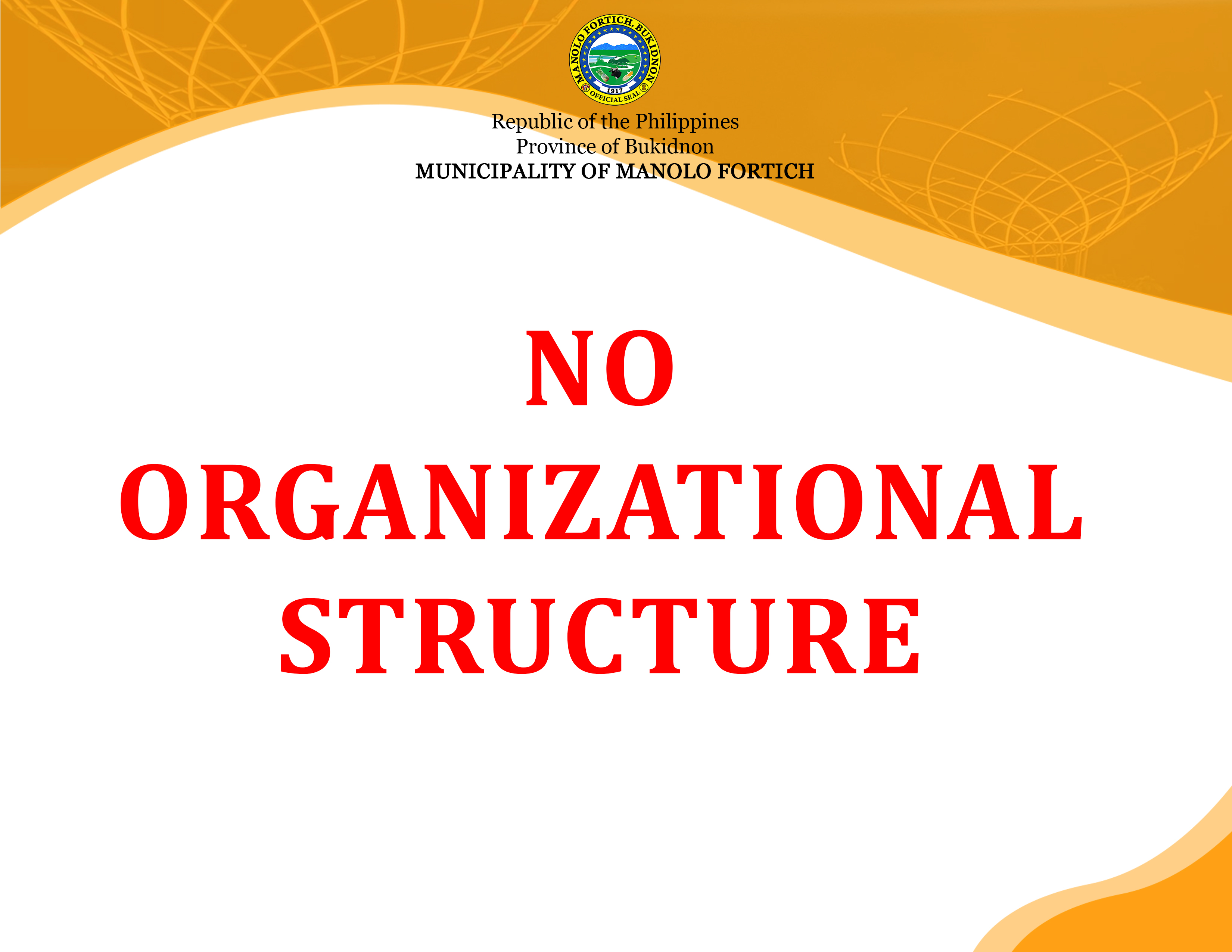 No Gallery