Functional Statement
Motor Pool/Heavy Equipment Division is the implementing arm of the Executive Department of the Municipality of Manolo Fortich in relations to Road Maintenance, Transportation Services and Maintenance of Vehicle & Equipment. This Division consists of three Sections namely Heavy Equipment, Transportation and Maintenance.
Heavy Equipment Section currently part of the Economic Enterprise in this Municipality generates income from various Barangay, Municipal, Provincial Road Repairs, Rehabilitations and Maintenance but not limited to Private and Other Projects requiring Earth Moving Equipment. This section also inclined to serve and render Public Service during calamities, vehicle accidents and untoward incidents.
Transportation Section primarily serves as means of transportation for Local Government Officials, Employees and Constituents to various official destinations. This Section also transport Supplies and Materials for Municipal and Government Projects and subsequently supplies and control gas for both Local and National Offices residing within the Municipality. This unit also absorbed to transport Emergency cases in the absence of the Patient Transport Vehicle.
Maintenance Section is the backbone of the two preceding sections. This section maintains all Heavy Equipment, Light Equipment, and Light Vehicles into its Good Running and Operating Condition through Preventive Maintenance Schedules. This unit also directed to implement corrective repairs both major and minor repairs to all Vehicles and Equipment owned by the Municipality. Minor repair for Vehicles owned by Barangay Government Units and National Offices was also acknowledged. Maintenance Personnel are mandated to rescue breakdown units owned by the government fallen in its area of responsibility.
Motor Pool/Heavy Equipment Division is a profoundly manned division composed of Drivers, Operators, Mechanics and Technically Experienced Staff determined to serve you more and serve you best.
Organizational Structure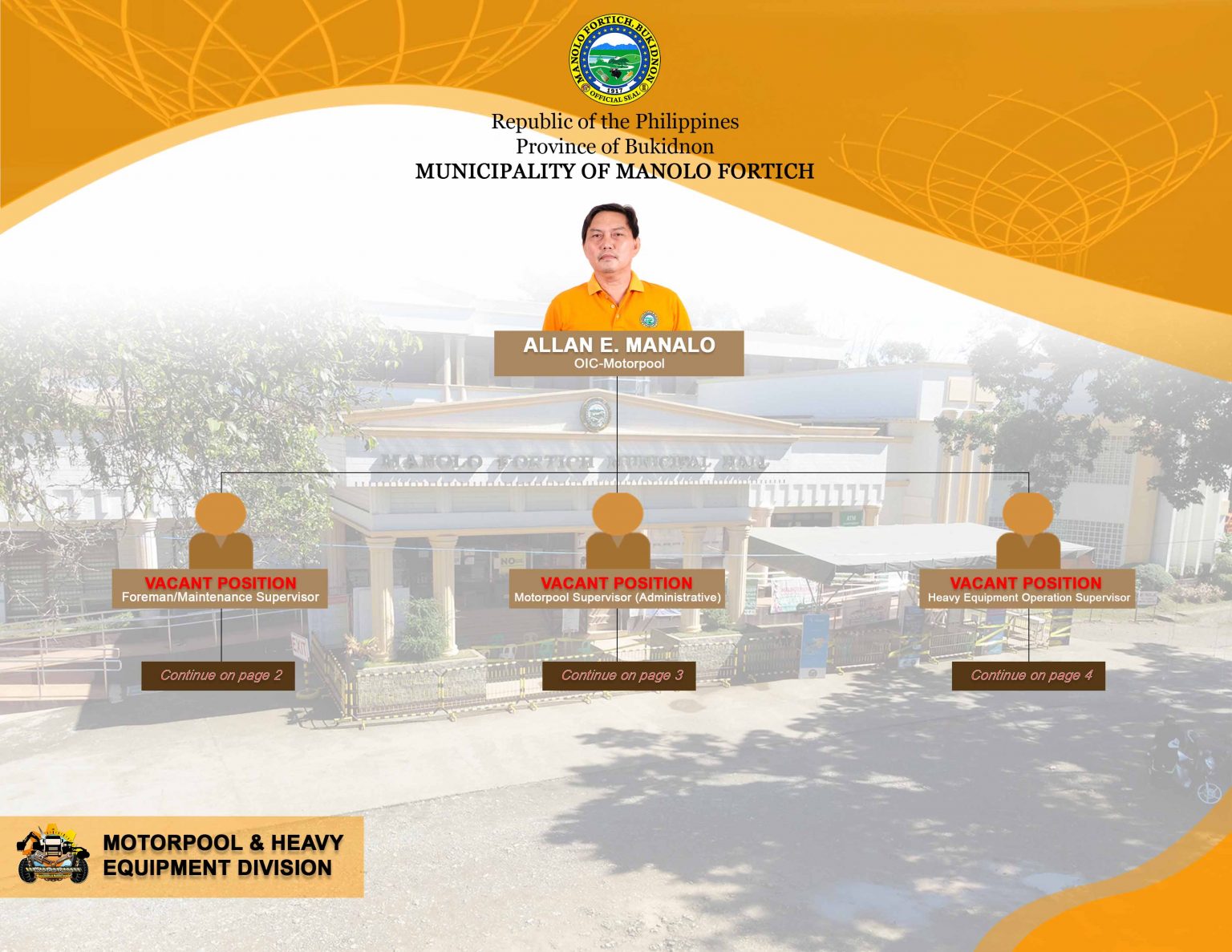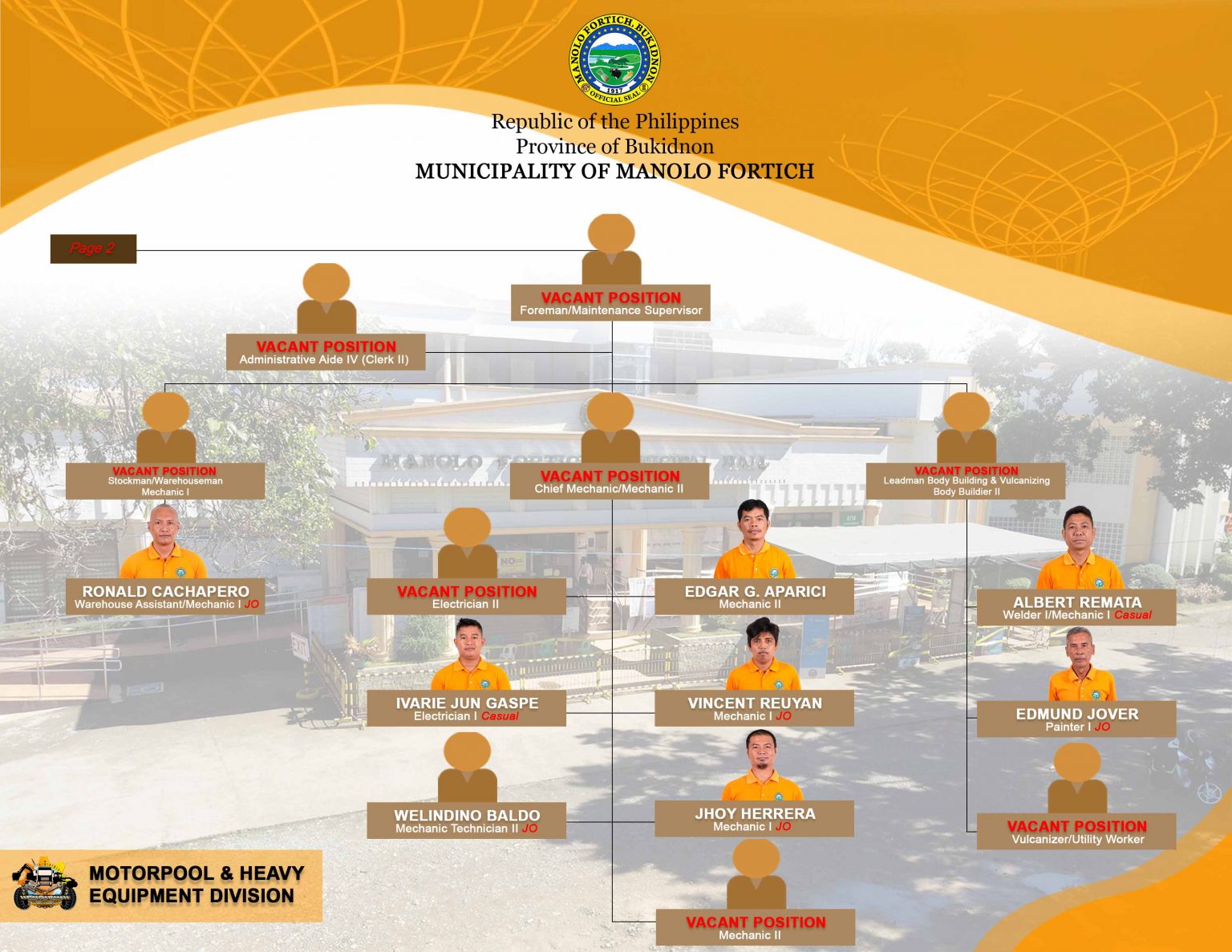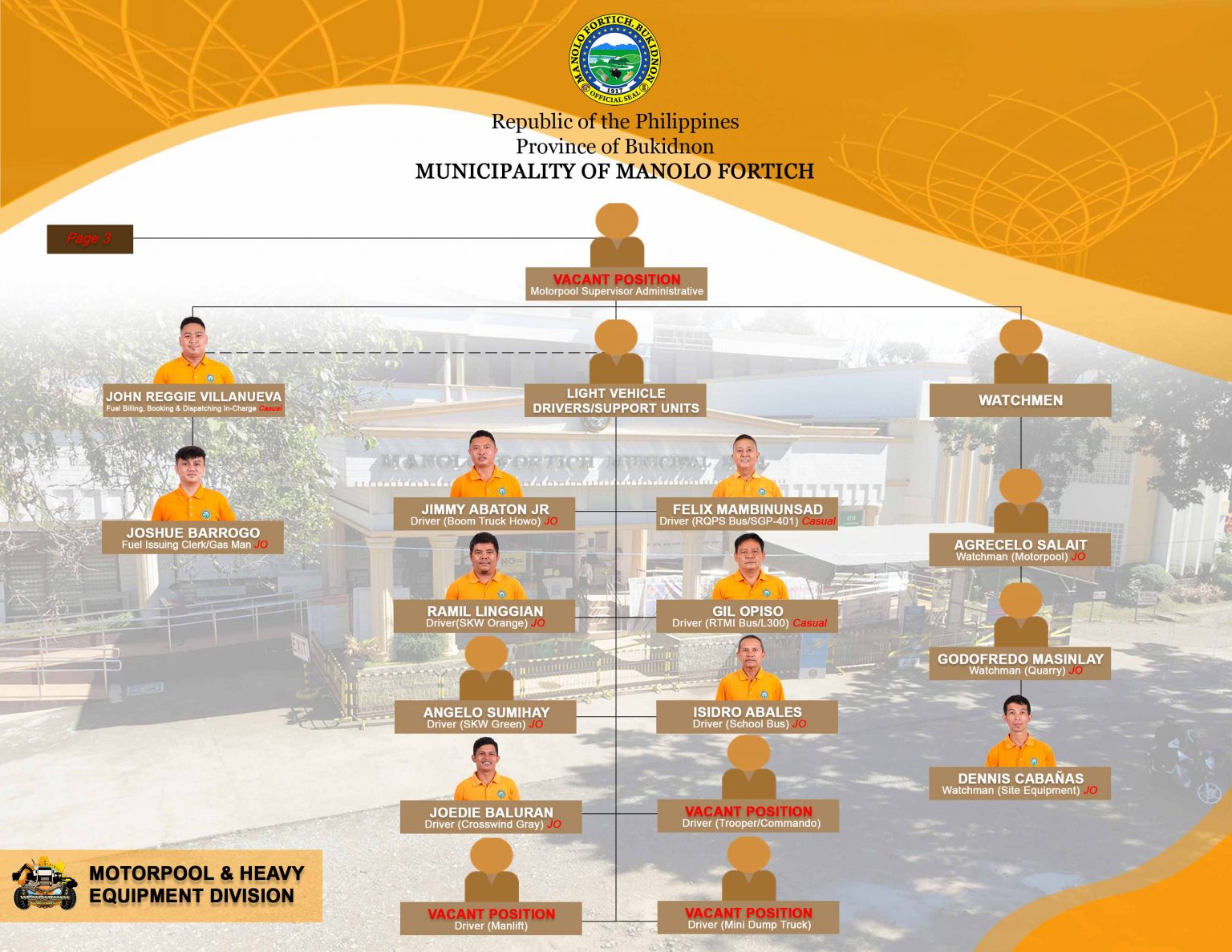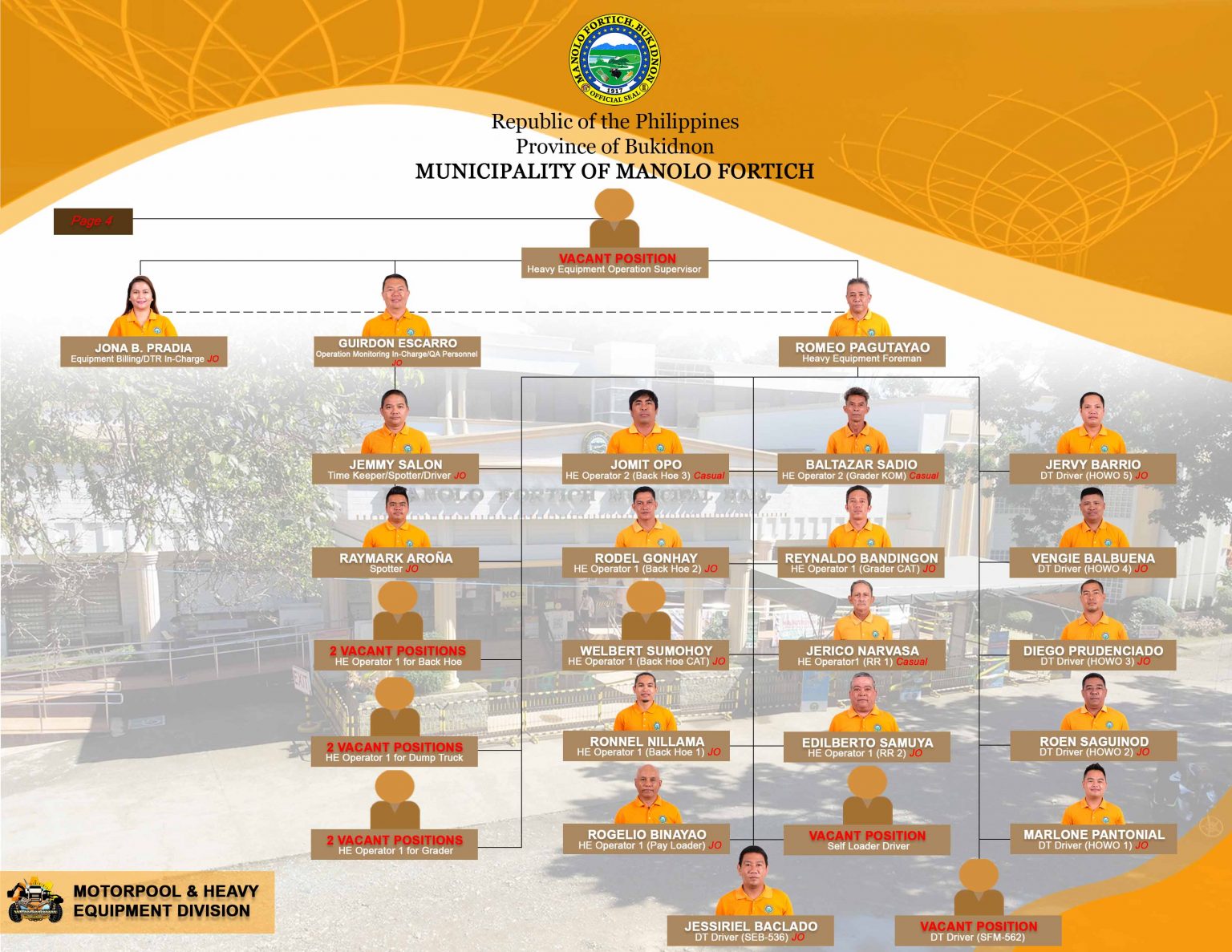 No Gallery