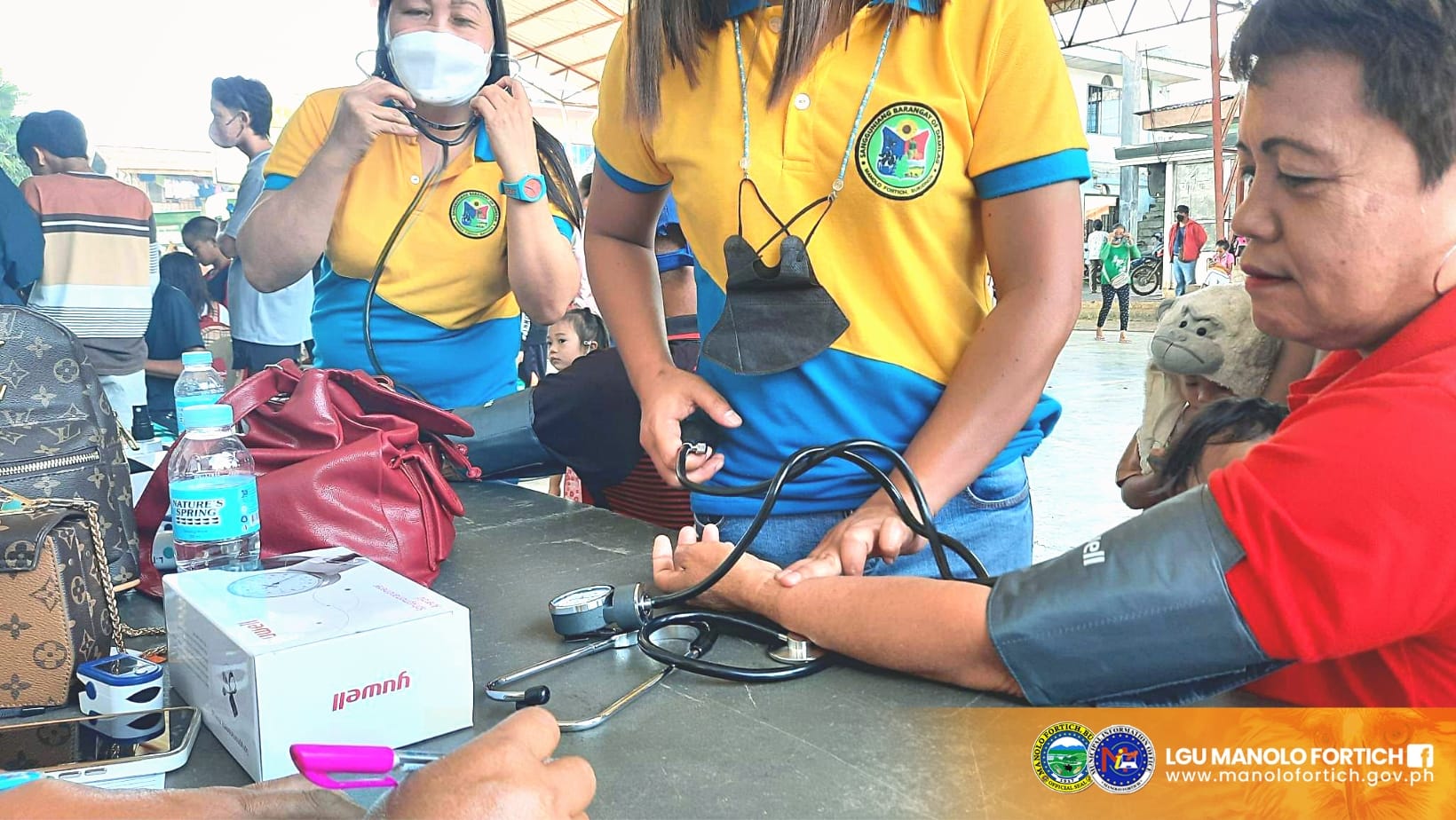 Real Quality Public Service (RQPS) visits Barangay Damilag
One of the longest running program of the Quiño administration take its services to Barangay Damilag.
Barangay Captain of Damilag Allan G. Torres leads the Zumba Dance in the Real Quality Public Service that was held at Barangay Damilag last January 27, 2023 in the morning.
The Municipal Mayor Rogelio N. Quiño also graced the activity including the Sangguniang Bayan Members headed by Vice Mayor Reynaldo L. Bagayas Jr. and the barangay volunteers.
Barangay Captain Torres is thankful to the Local Government of Manolo Fortich for its genuine service in the whole municipality. "Dili na ni bag-o sa ato nga makatagamtam og libreng serbisyo. Lisud ni siya maawat sa ubang lugar that's why ako mo-ingon mapasalamaton gayud kaayo ang mga katawhan sa Manolo Fortich hilabina dinhi sa Barangay Damilag. ("Availing free services is not new to us. Other places will have a hard time emulating this that is why I can say I am very grateful that the people of Manolo Fortich most especially here in Barangay Damilag."), the captain shared.
Meanwhile, the Municipal Mayor encouraged the residents of Barangay Damilag to give suggestions to other services that they wish to add to the program of Real Quality Public Service or RQPS. "15 years na ang RQPS nga wa gyud nato undangi sa katuyuan nga gusto nato ang mga katawhan atong mahatdan sa serbisyo. Nga makita ninyo nga duna gayud pang-gobyerno nga gaserbisyo sa katawhan dili lang sa kabarangayan lakip sa mga ka-sityohan. ("RQPS is already 15 years and it has never stopped for the sole reason of bringing service to the people. So that you can see that there is an existing services for the people not just for the barangays but also to the sitios." stated Mayor Quiño.
On the other hand, the 65 years old resident, Evangeline Dusaran from Purok-3 Barangay Damilag is happy after she was able to acquire her maintenance medicines for high blood and diabetes. According to her, she has experienced the services of RQPS for 10 years now. "Nagpasalamat ako kang Mayor Quiño kay naa siya'y mga maanindot nga paagi para makatabang kanamo nga ubos ra intawon sa katilingban kay galisud sa panginabuhian ("I would like to say thank you to Mayor Quiño because he has very wonderful methods that help us who belong to the marginalized community."), messaged Evangeline.
There were a number of people who went to the covered court for the various services. There about 70 senior citizens who received the free Anti-Flu Vaccine and there were those who took their Covid-19 booster shot. There was also one mother who opted to have her Progestine Subdermal Implant under Family Planning Services.
This year marks the 15th year of the Real Quality Public Service since the administration of Mayor Rogelio N. Quiño in the year 2007.
Liza Muga
Admin
Date Posted: February 10, 2023