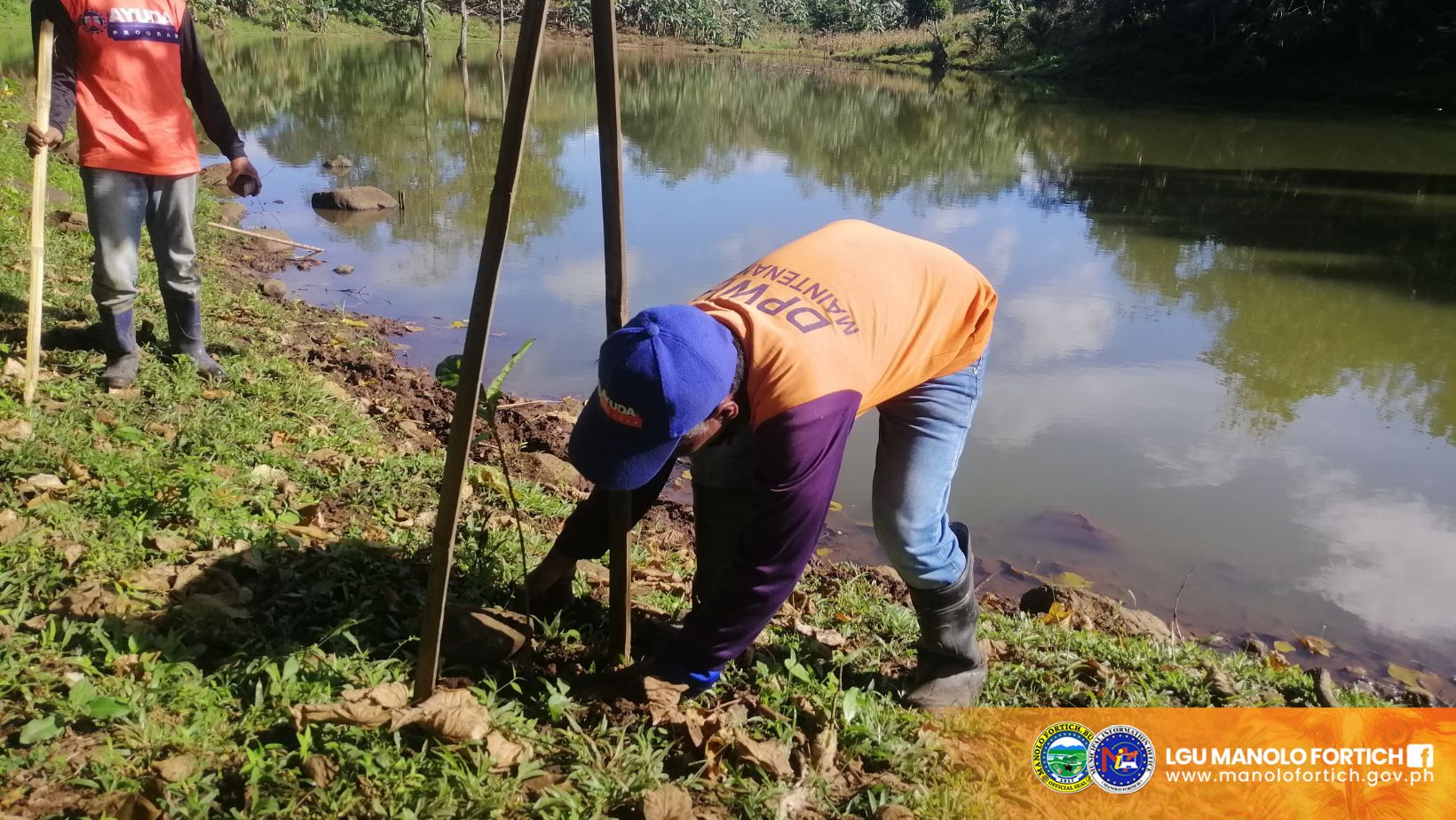 LGU Manolo Fortich Celebrates World Wetlands Day 2023
Employees of LGU Manolo Fortich along with government partner agencies took extra miles in taking care of mother nature.
Through the leadership of the Municipal Environment and Natural Resources Office (MENRO), LGU Manolo Fortich employees and personnel from the different government partner agencies took a hike to Sitio Ogaong, Barangay Sto.Niño to conduct tree-growing activity in celebration of the World Wetlands Day on January 2, 2023.
The agencies who partook and supported the activity includes Manolo Fortich Philippine National Police (PNP), Bureau of Fire Protection (BFP), Department of Public Works and Highways (DPWH), Bukidnon Second Electric Cooperative (BUSECO), Manolo Fortich Water District, 52nd Engineer Brigade ug City Environment & Natural Resources Office (CENRO).
It was 52nd Engineer Brigade Deputy G7 Capt. Ralph L. Mahinay first time to visit Sitio Ogaong and he is thankful that his group had the chance to participate in an activity that protects nature particularly the wetland area in the municipality that is located at Barangay Sto.Niño.
"Nagpasalamat kami sa LGU Manolo Fortich sa pag pursige sa programa sa wetland treeplanting. Ang 52nd Engineer Brigade naga suporta sa ingon ani nga aktibidades hilabina ang mga gisulong nga National Greening. (We are thankful to LGU Manolo Fortich for pursuing the wetland tree-planting program. The 52nd Engineer Brigade supports activities like this most especially those which promotes National Greening.)", messaged by Capt. Mahinay. He also added that tree-planting and clean-up drive activities are good habits that could help preserve the beauty of nature for the next generations.
According to MENRO Administrative Assistant Zyrin F. Repel, every February 2 the World Wetlands Day is celebrated nationwide. "Ika-tulo na ni nga hugna sa atong activity nga gisugdan nato niadtong year 2020. Karon nga kalihokan among gi-validate kung naa bay nabuhi sa niagi namo nga natanom.(This is the third execution of this activity that started in the year 2020. This time, we validated the surviving trees that were planted last year.), stated Repel. She added that some of the seedlings were destroyed due to flooding caused by typhoons.
There were about 110 seedlings planted during the said tree growing activity such as Kupang and Tibig which serve as replacements for the trees that did not survive.
MENRO NRD Staff Ronald E. Baslan was also present during the activity as one of the facilitator in the tree-growing activity with Sto. Niño Sangguniang Kabataan Chairman Federico Agbay III and the barangay Volunteers.
Liza Muga
Admin
Date Posted: February 23, 2023