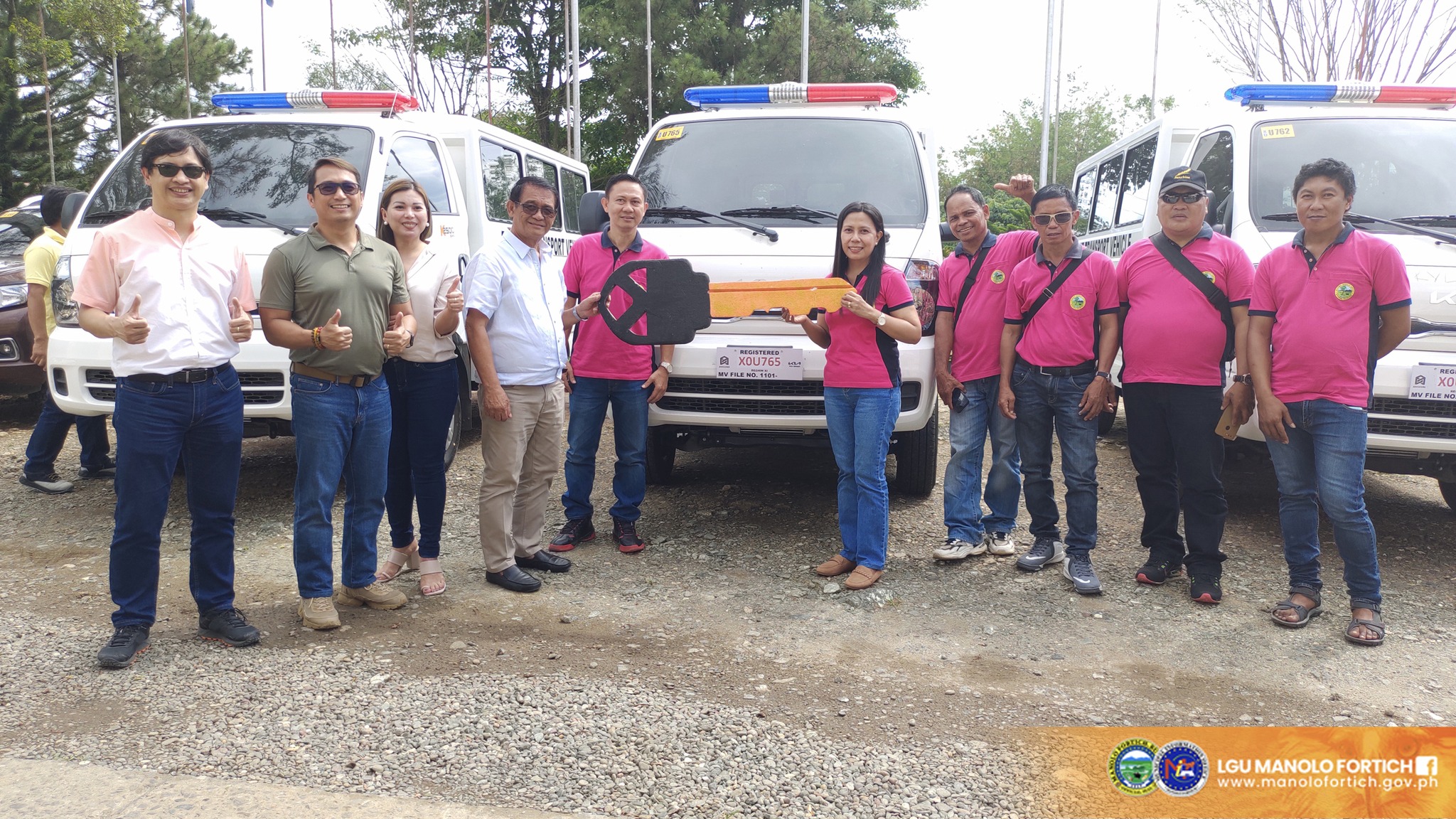 4 PTVs undergo Deed of Donation for 4 select Barangays
Patient Transport Vehicles were expected for the first four barangays after the signing of the deeds.
Officials of Barangays Guilang-Guilang , Ticala, Kalugmanan and Minsuro signed the deed of donation for the 4 Patient Transport Vehicle (PTV) with the Local Government Unit of Manolo Fortich at the New Government Center Lobby on February 27, 2023 in the afternoon.
Manolo Fortich Mayor Rogelio N. Quiño represented the LGU while Kap. Glen S. Gulle represented Barangay Guilang-Guilang, Kap. Mary Jane P. Guilayan for Barangay Minsuro, Kap. Hernando G. Daluan for Barangay Kalugmanan and Kap. Kineth G. Tanto from Barangay Ticala.
According to Mayor Rogelio N. Quiño the project came from the former mayor and now the Vice Governor Clive D. Quiño that he followed through. The goal of this project is for the fast and easy movement of the four barangays in times of emergencies such as medical emergencies in transporting patients to the hospital.
Mayor Quiño encouraged the officials of the four barangays to use the vehicles properly and take care of it so that it could last for a long time. While Bukidnon Vice Governor Clive D. Quiño, who was present during the signing, is thankful that the coveted Patient Transport Vehicle finally came to its realization for the chosen barangays. He added that the hinterland barangays were prioritized because they needed it more and he hopes that these vehicles can be used in times of emergency.
Present also in the said signing of the Deed of Donation is Manolo Fortich Vice Mayor Reynaldo Bagayas Jr who served as witness, LCR Head Atty. Eljun R. Cubero and unicipal Councilor Rina E. Quiño.
Liza Muga
Admin
Date Posted: March 21, 2023