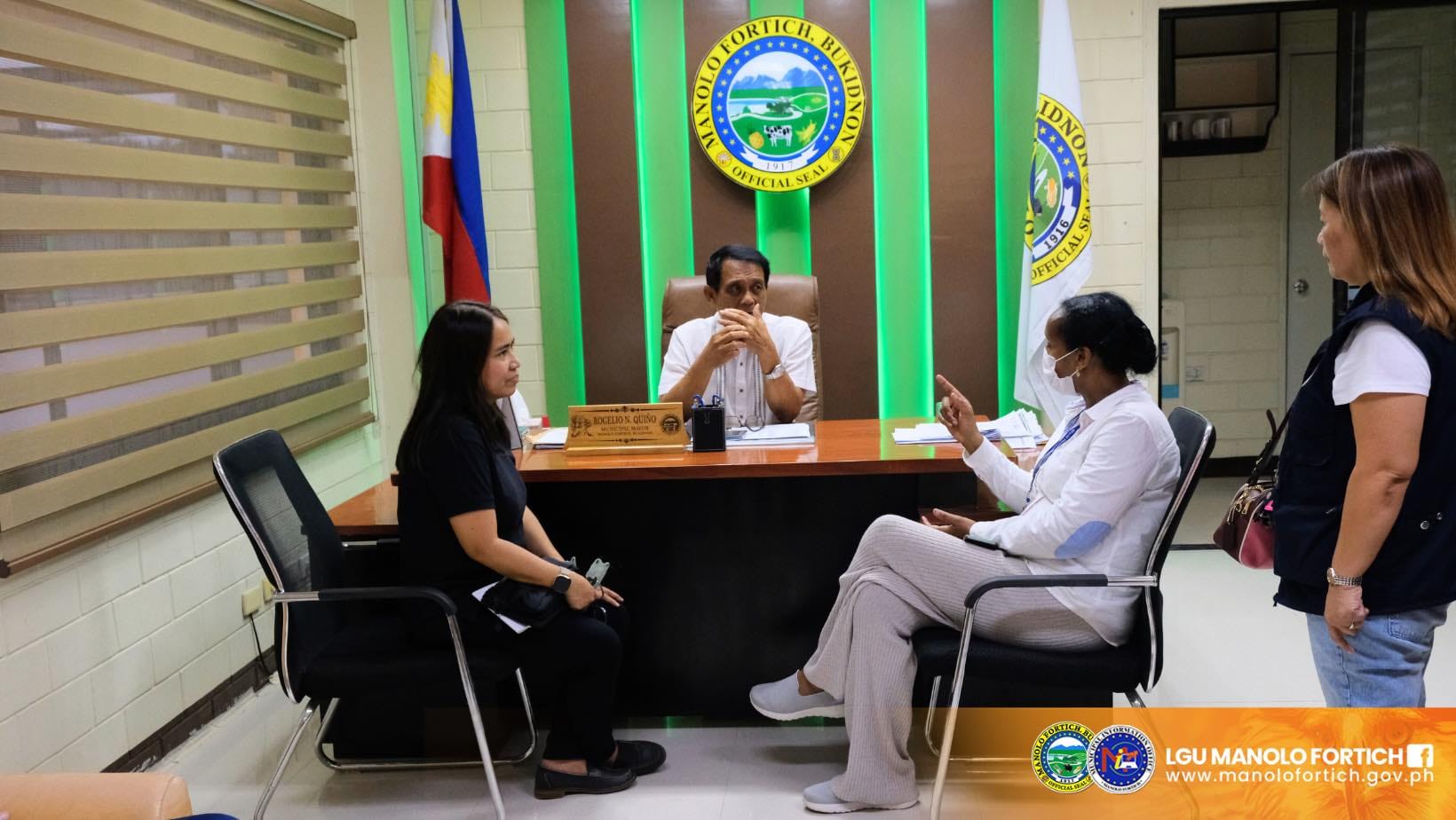 World Health Organization personnel visits Manolo Fortich
A close monitoring of the WHO in the implementation of the mass Measles-Rubella vaccination.
A courtesy call by the World Health Organization personnel was held at the office of the Municipal Mayor Rogelio N. Quiño, together with the officials of the Provincial Health Office and Municipal Health Office headed by Dr. Joanne Marie V. Dueñas on May 8, 2023.
The purpose of the visit of the WHO Epidemiologist Consultant Dr. Marshet Weldeyohanns Anjulo and WHO COVID-19 Vaccination Response and Impact Glenda Gonzales is to monitor the dispersion of Measles-Rubella (MR) to the children aged nine months to 59 months in the municipality of Manolo Fortich to ensure the protection of the children against diseases such as measles.
According to Municipal Public Health Nurse Katrina P. Tilap, the municipality started the vaccination from May 2 to May 5 this year. Among the 22 barangays of Manolo Fortich, 15 of which were already visited and vaccinated. Of the 9,837 children projected number of children to be vaccinated, there are already 3,251 children who received the said vaccine.
Present in the courtesy call are Bukidnon Vice Governor Clive D. Quiño, Municipal Vice Mayor Reynaldo L. Bagayas Jr., Provincial Health Office RN III-National immunization Program Coordinator Jeanifer A. Malazarte ug RN II Eileen Shiela A. Dialimas including Rural Health Physician Dr. Joanne Marie V. Dueñas.
Liza Muga
Admin
Date Posted: May 24, 2023