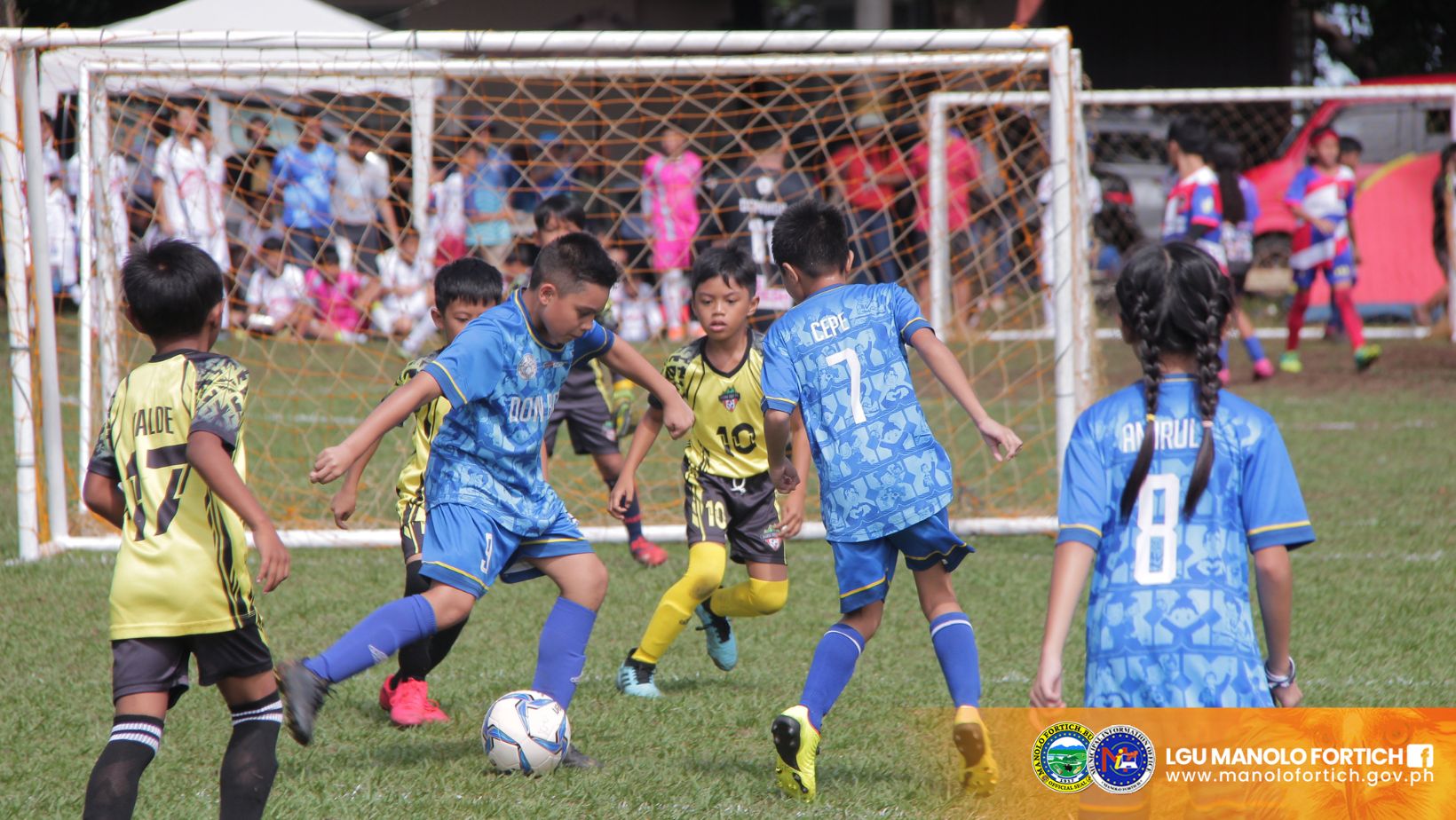 290 teams nationwide participates 17th Del Monte Football Cup
A successful event hosted by the Del Monte Football Club
About 290 football teams gathered at Camp Phillips Plaza, Barangay Agusan Canyon, Manolo Fortich Bukidnon, for the 17th Del Monte Football Cup on Mayo 20-21, 2023.
The event is considered the most prominent football festival in the Philippines, participated by different teams nationwide, such as Manila, Cebu, Butuan, Iligan, Davao Province, Cotabato Provinces, Zamboanga, Lanao, Cagayan de Oro, Misamis Oriental, Agusan del Sur, Agusan del Norte, and Bukidnon. The said game has categories and age bracketing ages eight until 18 years old and Women's Open Category.
According to Del Monte Bukidnon Senior Manager ug Del Monte Football Cup President Francis Rizon that a good amount of time and effort was dedicated for the event to happen. "Pagstart namo ani, gi-invite namo ang information start from the Philippine Football Federation then gi-channel sa Philippone Football Association then contact sa mga Provincial Associations all over the Philippines. Then with the aid of social media Instagram, facebook, na-invite namo ang uban teams bisan katong dili pa football association. Suportahan nato ang football, suportahan nato ang LGU kay tanan man gasuporta ani ang Bukidnon Football Association ug LGU Manolo Fortich." expressed by Rizon.
Rizon encouraged the parents to continually support their children in their hobbies and interests in playing soccer or football because this is significant progress in sports.
A mother and resident from Cebu City, in the person of Myrene Amazona, 48 years old, supported the Grade-9 team Don Bosco who played in the Del Monte Football Cup. Kami parents every time naay out of the town bahalag layo, gipit ang budget, go gyud mi for the sake of our son. Murag bonding nani namo as parents and together with the other parents bonding nasad namo." messaged Myrene.
It is hoped that more teams will join the 18th Del Monte Football Cup next year, which will still happen at Camp Phillips Plaza, Agusan Canyon in Manolo Fortich.
Liza Muga
Admin
Date Posted: May 30, 2023