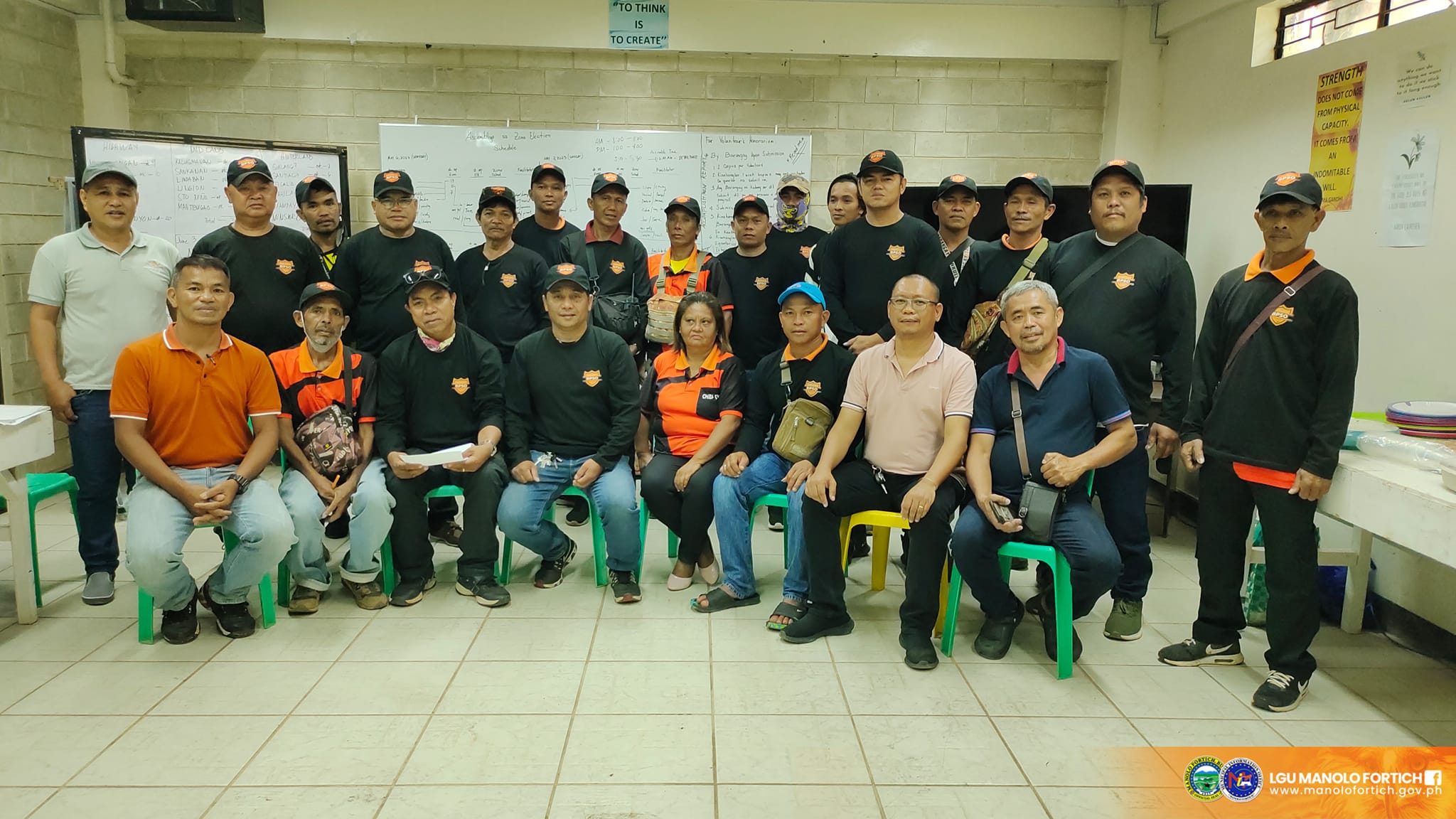 New CVO Officers of Manolo Fortich took Oath of Office
New set of officers as guardians of the community.
The new Civilian Volunteers Organization Officers of Manolo Fortich took their oath of office to Peace and Order, Public Safety and Human Rights Committee Chair Councilor Atty. Jay S. Albarece at the External Affairs Office on May 23, 2023.
The officers who took their oath include President Ramiro R. Melgo from Barangay Sto. Niño, Vice-President Rogelio V. Saba of Barangay Alae, Secretary Rameal S. Padre-e from Barangay Agusan Canyon, Treasurer Thelma G. Licuanan of Barangay Damilag , and Auditor Erchie M. Gaid from Barangay Mampayag.
Councilor Albarece saw the officers' eagerness and activeness to do their tasks as CVO officers of Manolo Fortich. The officers' plans include conducting skills training for all CVOs, including the CVO Olympics in the next year.
Moreover, Municipal External Affairs Consultant Raul "Bong" Piit explained the challenges that comes with being a CVO that is not only limited to apprehending law offenders but also to help the community understand the concept of peace and order. "Mas malipay kita nga ang CVO walay respondihan diha sa barangay, kana timailhan nga nagsinabtanay ang katawhan sa maong lugar." said Piit.
CVO-Coordinator Faustino Namoc Jr. hopes that the new officers that took oath will be sincere in their duties as leaders of the CVO in the community. This activity was overseen by External Affairs Office In-charge Mary Glenn Ramas and RQPS Coordinator Sonny Raut-Raut with their staff.
Liza Muga
Admin
Date Posted: May 30, 2023