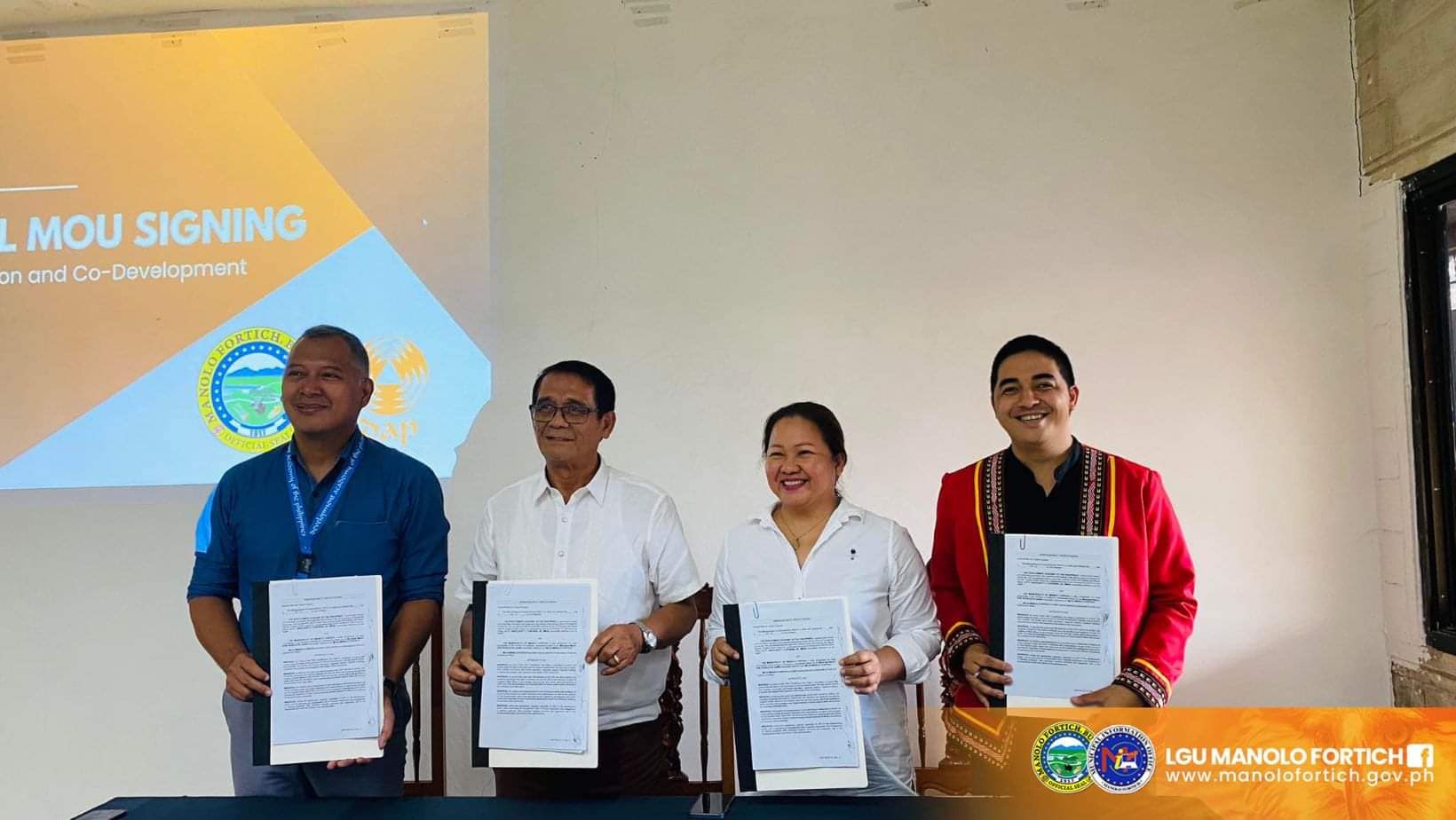 DAP, LGU Manolo Fortich sign Memorandum of Understanding
Patnership for progress and development of Manolo Fortich
A Ceremonial Memorandum of Understanding between the Local Government of Manolo Fortich and Development Academy of the Philippines was held at the New Government Center Conference Room. The MOU revolves around the partnership in the Co-creation and Co-development of LGU Manolo Fortich and DAP.
The MOU signing aims to develop the tourism and agriculture in the municipality. DAP Vice President Mark Lemuel L. Garcia revealed that the municipality has big potential in progressing because of its partnership with the city of Cagayan de Oro.
Municipal Mayor Rogelio N. Quiño observed that there are already a lot of municipalities that progressed through DAP assistance. "Sa amo, naa mi mga programa para sa katawhan - sa agriculture, tourism, and others, pero mas maayo gyud og naay mutabang sa ato para nga mu-asenso pa gyud tag dugang." messaged Mayor Quiño.
The Mayor also expressed his gratitude towards DAP Vice President Mark Garcia for choosing Manolo Fortich as one of the recipients of DAP assistance.
The said MOU was graced by Tourism Officer OIC Jixon Cloyd R. Abanes, Municipal Agriculturist Gemma G. Cania, and some of the LGU office heads.
Liza Muga
Admin
Date Posted: May 31, 2023