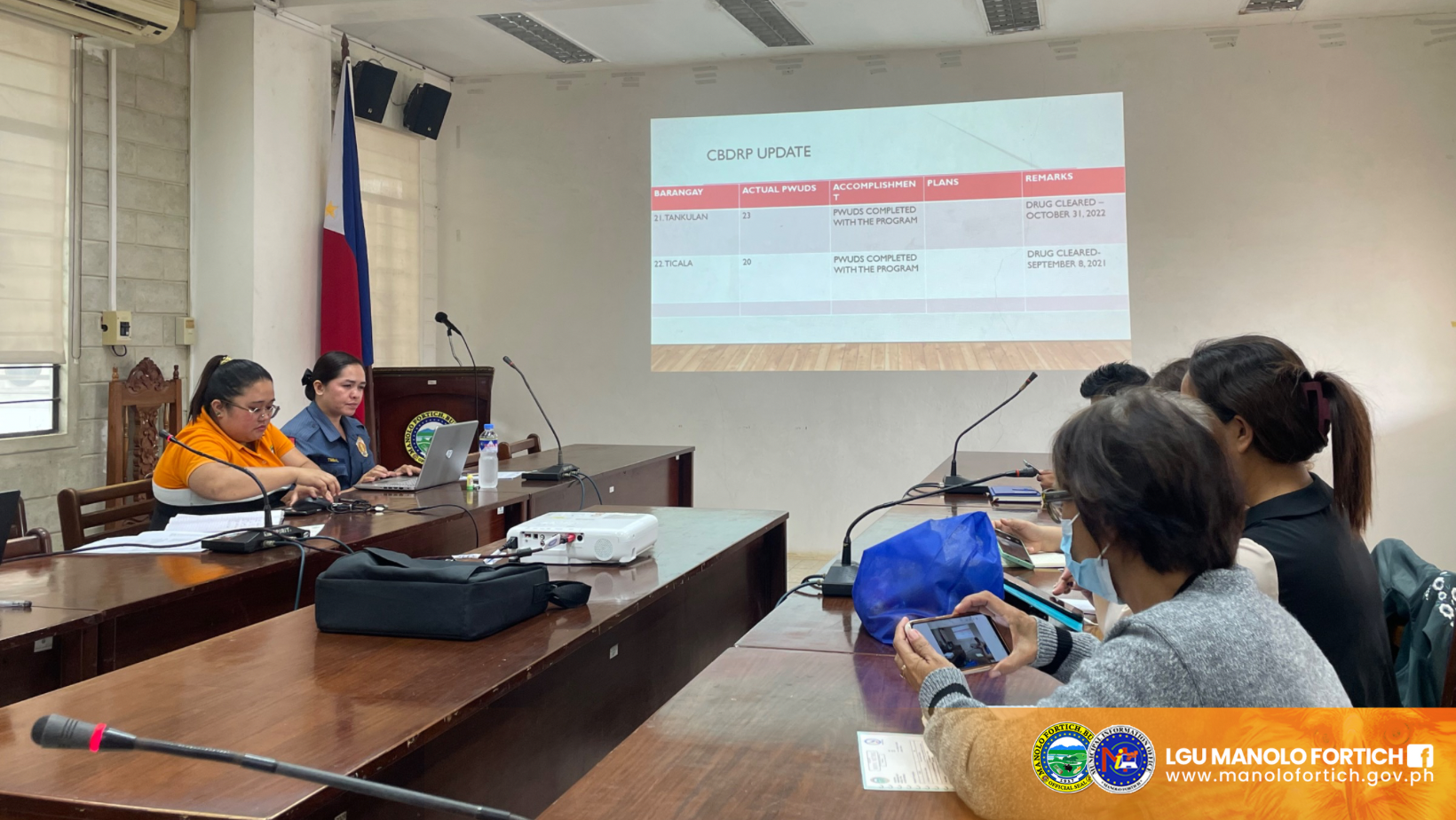 MUNICIPAL ANTI-DRUG ABUSE COUNCIL ASSEMBLES FOR THE 3RD QUARTER MEETING
For an anti-drug abuse community
TUESDAY, September 12, 2023 ‒ Members of the Municipal Anti-Drug Abuse Council (MADAC) assembled for their 3rd Quarter Meeting at the New Government Center Conference Room in Barangay Tankulan, Manolo Fortich to discuss updates on the ongoing Anti-Illegal Drug campaign and project of the municipality.
The council meeting was presided by Sangguniang Bayan Member and Committee Chairperson on Peace and Order, Coun. Jay S. Albarece and was also attended by Executive Assistant Atty. Ricci A. Jamila.
Specifically, the topics discussed are the Anti-Illegal Program updates presented by PMAJ Marivic Timbal representing the office of Manolo Fortich Police Station, Community Based Drug Rehabilitation Program (CBDRP) updates presented by Dr. Kharla Dinsag, MD from the Municipal Health Office (MHO), and updates on Balay Silangan discussed by the council.
On the updates of the CBDRP, Dr. Dinsag presented the updates on the Persons Who Use Drugs (PWUDs) within the barangays of Manolo Fortich on their progress or completion during their participation in the rehabilitation program. In summary, out of 22 barangays of the municipality, 19 barangays have been drug cleared, while 3 barangays, Lunocan, Damilag, and Lingi-on are still in the process of being drug cleared.
"Atong paningkamutan na makumpleto na jud ang pag-distribute sa mga certificates of completion kay lahi ra jud pud if makadawat sila ani. Kini makahatag sa ilaha og encouragement nga meaning, naka-complete jud sila ani na program and drug cleared na jud sila," says Dr. Dinsag.
On the Anti-Illegal Drug Program updates, PMAJ Timbal presented the accomplished tokhang operations done within the barangays as well as upcoming activities that are still for implementation.
Upon concluding the council meeting, Coun. Albarece urged the persons in charge and the whole council to work further for improvements that can be visible by the approaching months, "Hopefully, by December naa natay mga bag-ong updates sa atong mga PWUDs para pud tagbuon nato ang pasko nga hapsay ug drug cleared atong lungsod."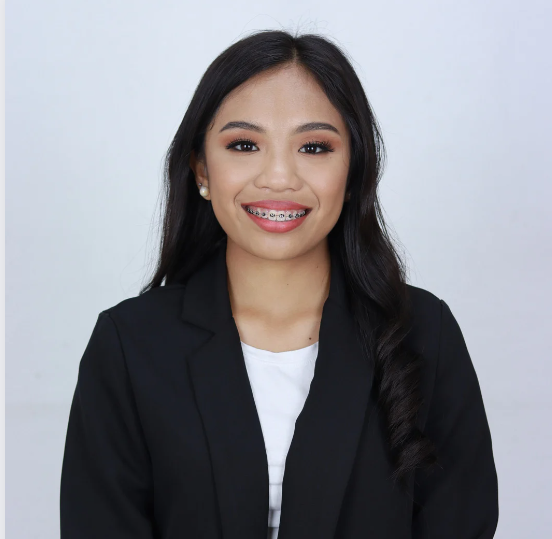 Jam Emano
Editor
Date Posted: September 14, 2023