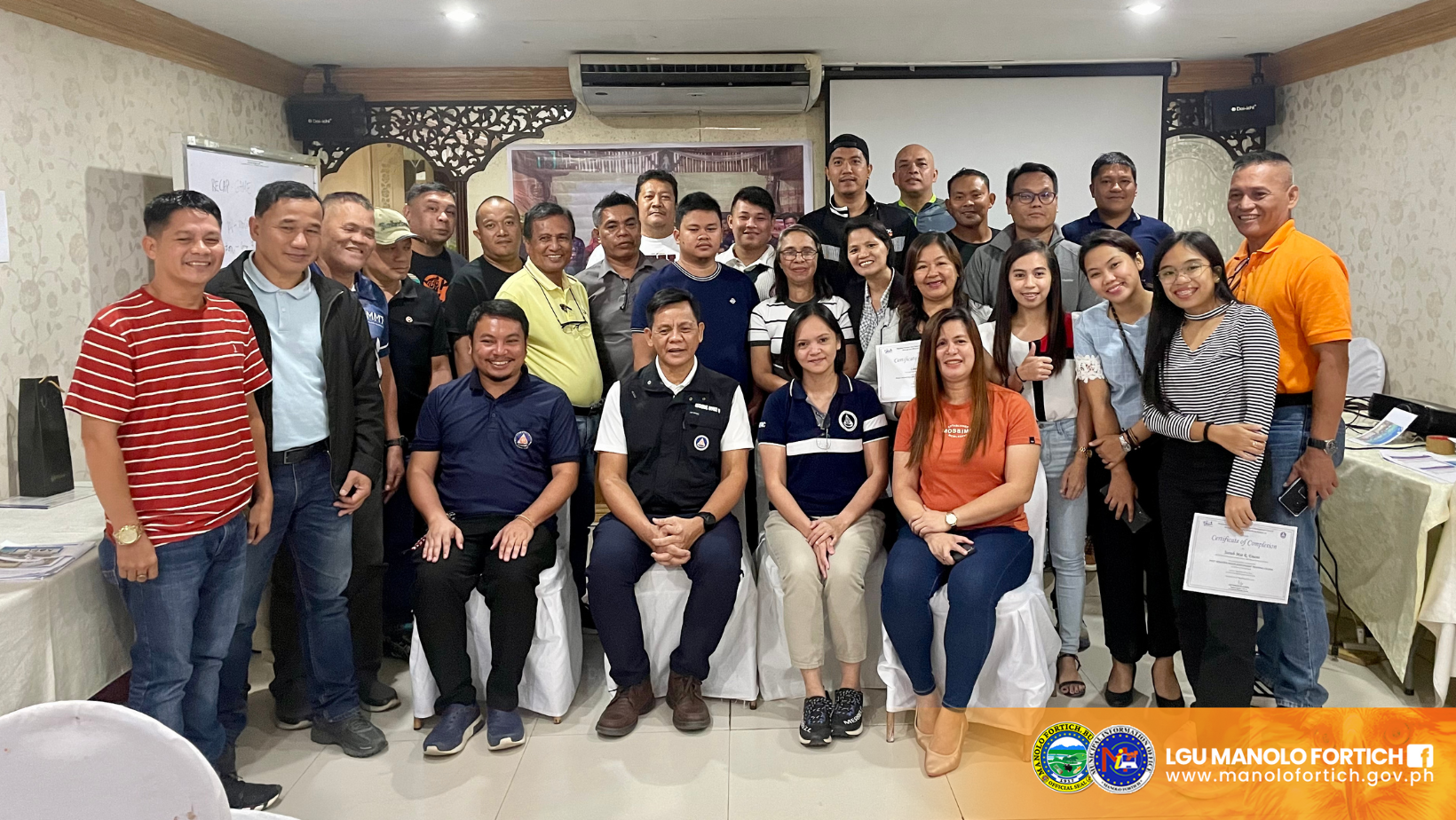 MDRRM COUNCIL MEMBERS OF LGU MANOLO FORTICH COMPLETES COMPREHENSIVE PDNA TRAINING COURSE
For preparation against disaster and natural calamities
Fulfilling absolute readiness against damages of future natural calamities and disaster, the Local Government Unit of Manolo Fortich, alongside Local Disaster Risk Reduction and Management Office (LDDRMO), successfully concluded the Post-Disaster Needs Assessment (PDNA) Training Course for members of the Municipal Disaster Risk Reduction and Management (MDRRM) Council last September 18-22, 2023 held at the Pearlmont Hotel, Cagayan de Oro city.
PDNA involves a detailed sectoral and cross-sectoral assessment of damages, losses, and needs from the impacts of disasters. Results collected shall determine the identification of strategic interventions and programs, projects, activities for proper rehabilitation and recovery of a certain place that is gravely affected. It is also mandated as a legal framework that provides a holistic and comprehensive approach to disaster resiliency through the Republic Act of 10121.
In connection, members of the MDRRM Council underwent a 5-day training course that discussed a comprehensive learning material through 7 modules about PDNA such as its fundamentals, sectors, and activation. This includes a pre-test exam before the start of the discussions to identify their initial knowledge on PDNA, and a post-test exam at the end of the training course.
The Office of Civil Defense Region 10 (OCD 10) serves as the lead agency in conducting PDNA, and it was also the main office that led the discussion of the modules. Representatives from OCD 10 who were present in the training were Cheryl T. Namoc, Trestan Rey A. Ebare, and Toni Gail N. Jariolne
"Importante itong understanding natin sa Post-Disaster Needs Assessment. Dili nato matag-an og kanus-a ni siya kinahanglanon. However, it is actually better that we make ourselves prepared and then not need it in the future rather than the other way around.", remarked Antonio B. Sugarol, Regional Director of OCD 10 and Chairperson of Regional Disaster and Risk Reduction Management Council (RDRRMC) of Northern Mindanao in his closing statement during the awarding ceremony on the last day.
Aside from module discussions and tests, OCD 10 led a Field Simulation Exercise or site visit for the members of the MDRRM Council as part of their 5-day training course last Thursday, September 21, 2023. The areas visited are Consolacion, Tibasak-Macasandig, and Indahag of Cagayan de Oro City.
The field visit's purpose was to observe and analyze the physical damages that served as a result of Bagyong Sendong in 2011 where Cagayan de Oro was gravely affected with huge casualties. The data and information collected was vital application from the previously discussed modules.
"These 5 days of activities have made us equipped by allowing ourselves to learn from whatever circumstances we may deal na kanang mahitabo in regards to natural calamities that can devastate humans," says Rosseau M. Clerigo, LEDRRMO II, Operations and Warning, "With our knowledge and hardwork, I am very much sure we are all ready for the preparations and be ready with whatever disaster may come."
In total, there were 26 members from the MDRRM Council who were able to complete the PDNA Training Course and received certificates of participation during the awarding ceremony held on the last day of Friday, September 22, 2023. Aside from their participation, there was also a remarkable difference in their post-test exam results compared to the pre-tests. This serves as a substantial result from the comprehensive lectures and discussions.
TSg. Peter Paul C. Patino (CE) PA from 52nd Engineer Brigade in Manolo Fortich is among the members of the MDRRM Council who actively participated in the PDNA Training Course. He shares the insights and experience he was able to garner, "At first, abi gyud nako og sayon ra mag assess sa mga kawasak gikan sa mga katalagman, pero pag tung-tung nako ani nga training, dili man diay basta-basta. Mao importante gyud kaayo ang atong mga natun-an karon kay dako kaayo ni nga tabang dili lang sa atong LGU, pero sa tibuok Manolo Fortich. Importante ready ta permi."
The PDNA Training Course was also attended by the Committee Chairperson on Disaster Preparedness and Municipal Vice Mayor Reynaldo L. Bagayas Jr., and the giving of certificates of the awarding ceremony was led by OCD 10 Director Antonio B. Sugarol.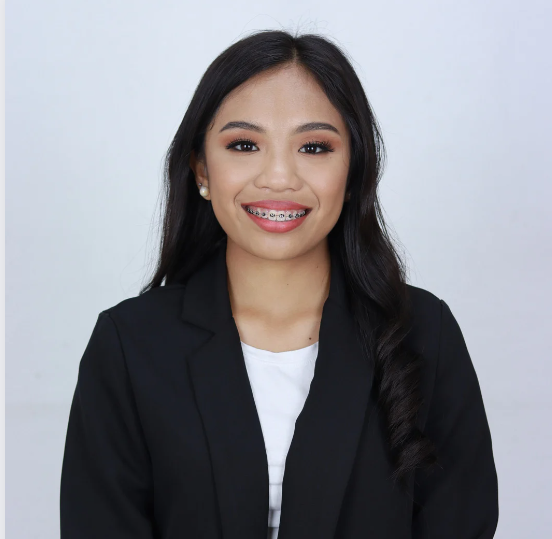 Jam Emano
Editor
Date Posted: September 27, 2023