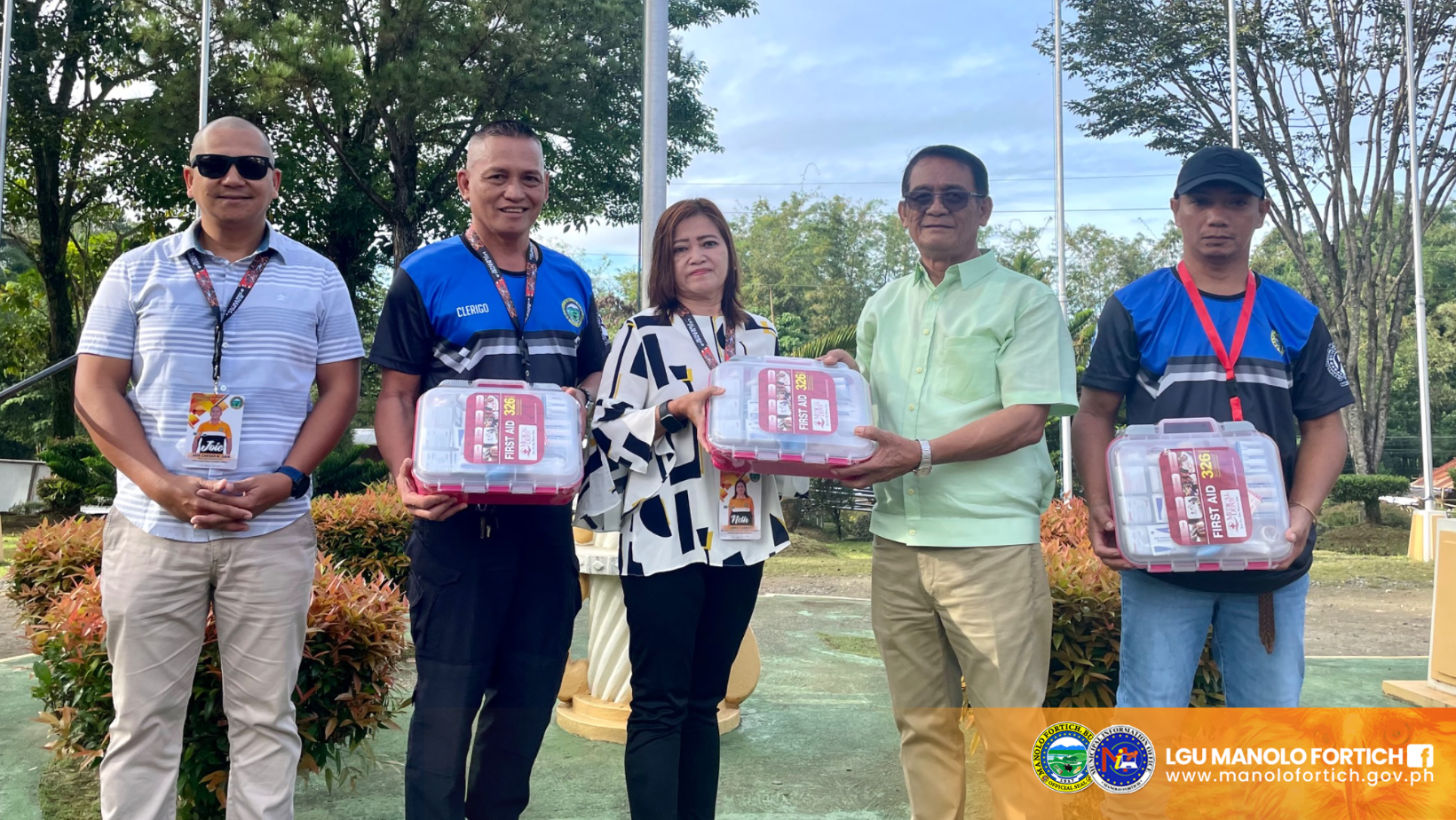 FIRST AID KITS TURNOVER AND RECOGNITION OF MNAO AWARDS AT BI-MONTHLY FLAG RAISING
Bi-Monthly Flag Raising of November 2023
MONDAY - An eventful bi-monthly Flag Raising Ceremony took place at the New Government Center open ground as the Local Disaster Risk Reduction and Management Office (LDRRMO) facilitates turnover of First Aid Kits to the different offices of the Local Government Unit (LGU) of Manolo Fortich morning of November 20, 2023. The Municipal Nutrition Action Office also presented to Mayor Rogelio N. Quiño the various awards bagged by the municipality.
45 First Aid Medical Kits were prepared by the LDRRMO to be distributed to all offices and divisions of the LGU of Manolo Fortich. Each kit consisted of band aids, bandages, gauze pads, betadine, plaster tape, antiseptic towelettes, and the like. According to LDRRM Officer II Marcklin P. Pelisco, this was an initiative and advocacy headed by former LDRRM Head Officer, Ryan Ruiz, in accordance with their LDRRM plan of the year 2023.
When asked on how these kits can promote and mitigate safety and precaution of the government employees against unwanted incidents, Pelisco expounds its purpose, "Ang purpose man gyud ani is kada offices, pag naay mga minor injuries like for example small cuts lang, at least maka hatag sila diretso og immediate first aid sa samad to prevent the spread of infection. Para ra pud sa welfare sa mga empleyado diri."
At the same time, the recently bagged awards of MNAO during the Regional Nutrition Awarding Ceremony conferred by the National Nutrition Council Region 10 last November 10, 2023 at Chali Beach Resort, Barangay Cugman, Cagayan de Oro City was also given recognition during the Flag Raising Ceremony.
Led by Municipal Nutrition Action Officer Rikkie Mae Lucero and Nutrition Officer Alyanna Faith Caballero, MNAO is proud to receive the following awards:
Nutrition Honor Award Maintenance

2nd Placer Regional Nutri-webby Awards

2nd Placer Highest Number of Post Engagements

3rd Placer Highest Number of articles submitted
At the same time, Caballero was also awarded as a Finalist of the 2022 Regional Outstanding Municipal Nutrition Action Officer or Local Nutrition Focal Point.
In an interview, Caballero expounds how their office was able to bag such awards with their unique projects such as the Milk Hub and Operation Timbang, "Highest award man gyud ni siya sa national (Regional Nutrition Awarding Ceremony). Pasabot ani is daghan kaayo ta'g gipang implement nga nutrition programs na maka benefit jud ang mga kabataan ug mga malnourished kids diri. Makita nga naay impact ang gipanghatod namo nga mga nutrition services.
Caballero, along with the staff of MNAO, extends their deep gratitude to Municipal Mayor Rogelio N. Quiño, who also accompanied them in receiving the award last November 10, 2023, for his steadfast support for all the projects and incoming implementations.
The bi-montly flag raising ceremony is the last for the month of November 2023. This was participated with the Sangguniang Bayan Members headed by Municipal Vice Mayor Reynaldo L. Bagayas Jr., along with the head of offices LGU Manolo Fortich.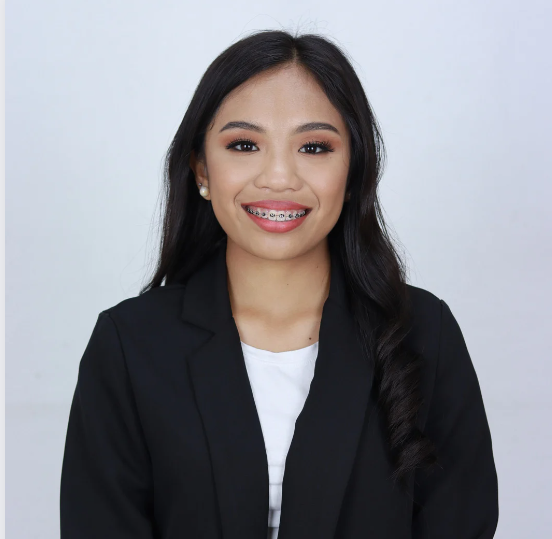 Jam Emano
Editor
Date Posted: November 20, 2023