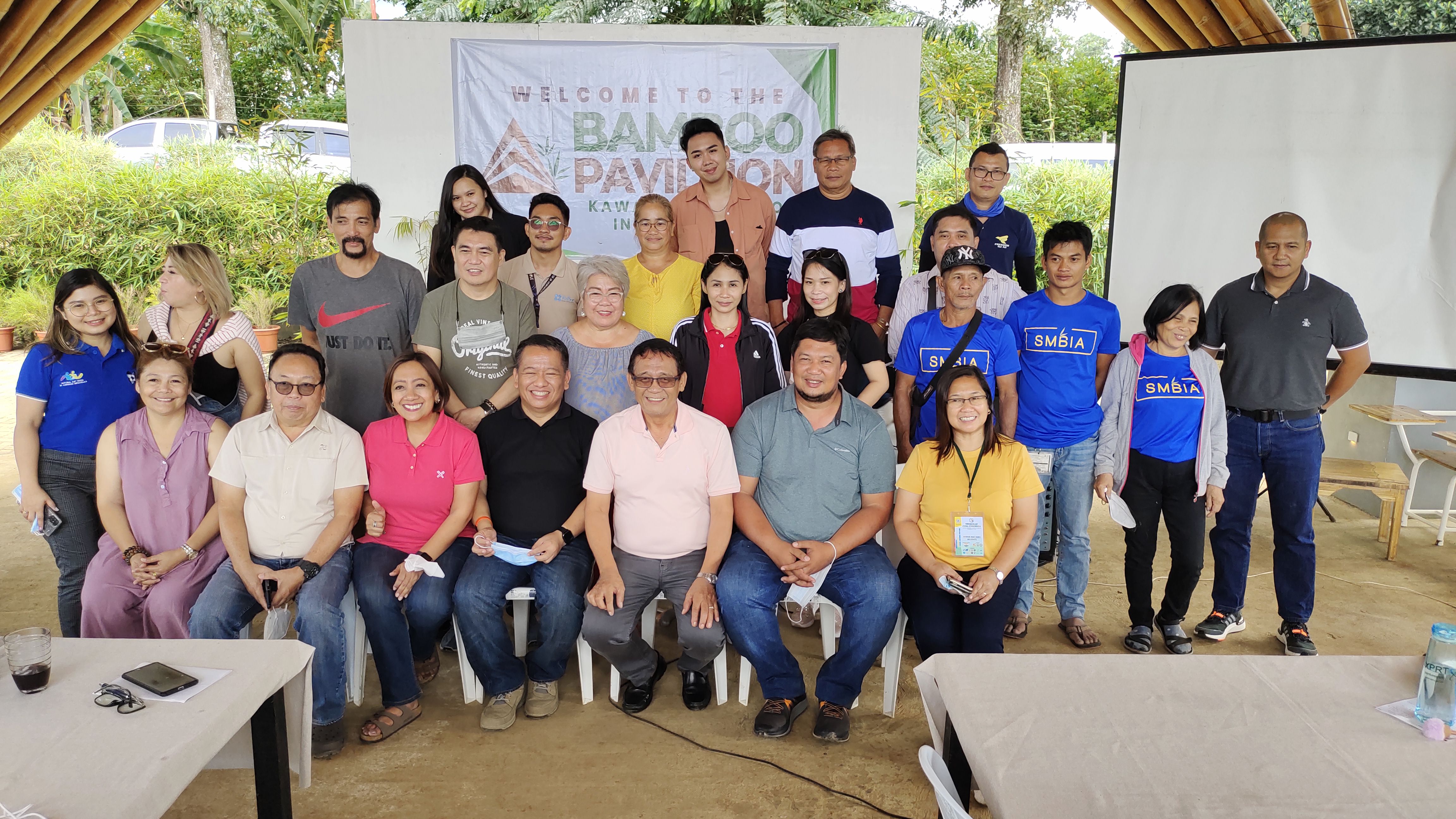 DOST conducts Project Site Visit at Manolo Fortich
The various DOST assisted agencies and companies were visited by the DOST Regional OIC and Provincial Director.
The Department of Science and Technology headed by the Officer-in-Charge and the Supervising Research Specialist Virgilio M. Fuentes along with the DOST Provincial Director Ritchie Mae L. Guno and DOST Provincial Staff conducted a site visit on the DOST Assisted companies and agencies in the municipality of Manolo Fortich last October 27, 2022.
The group visited the DOST assisted companies and agencies such as SLERS Industries, Inc. and Jugador Dairy Farm at Barangay Alae, Bamboo Pavilion at Barangay Damilag, and V and C Agrifarm in Barangay Tankulan. These companies and agencies were given technology and consultation by the DOST as part of the Small Enterprise Technology Upgrading Program (SETUP). It is a flagship program that aims to encourage and assist micro, small and medium enterprises (MSMEs) in adopting technological innovations to improve their products and operations which includes but not limited to provision of technology, product standards and testing, packaging and labeling, Database Management and Information System and Linkaging and Networking. According to DOST Provincial Director of Bukidnon, Ritchie Mae L. Guno, the assistance given by the department can avail the program individually or by group or cooperative. "For more information about the program, they can actually visit the DOST office at Malaybalay City."
In the forum held in the Bamboo Pavilion at Sitio Miranda, Barangay Damilag, Manolo Fortich, Bukidnon which was graced by the mayors of the 1st District of Bukidnon including Manolo Fortich Municipal Mayor Rogelio N. Quiño, Municipal Mayor of Baungon Hon. Rogelio Jaraula, Municipal Mayor of Sumilao Hon. Jose Antonio A. Villo and Municipal Mayor of Malitbog Hon. Garry Casiño, Congressman of the 1st District of Bukidnon gave his talk about Bamboo Industry as a potential business and livelihood opportunity since Bukidnon is considered as "Home of the Best Giant Bamboo in Asia".
After his talk, the respective mayors gave their impressions and plans regarding the collaboration with the DOST and Congressman Alba. Former congresswoman, Ma. Lourdes Acosta-Alba was also in the forum and gave her message to guests imparting to them the upcoming construction of the Bamboo café by December lauding the uses of what she called as "wonder grass" and its potential in different aspects.
Virgil Abejuela one of the owners of V and C Agrifarm, emphasized the role of the DOST in revolutionizing the farming industry to yield better crop quality. "Atong paningkamutan nga naay mga local farmer nga maka avail sa ilang program. Kay kining atoa, dili lang kay magtanom kag atsal diha lang sa daruhan. Kung magtanom kag atsal sa daruhan ayaw na lang. So atong gusto mahitabo nga nay technology kay aron nga mulampos ka. The only way that can happen is the help of DOST."
Liza Muga
Admin
Date Posted: November 03, 2022