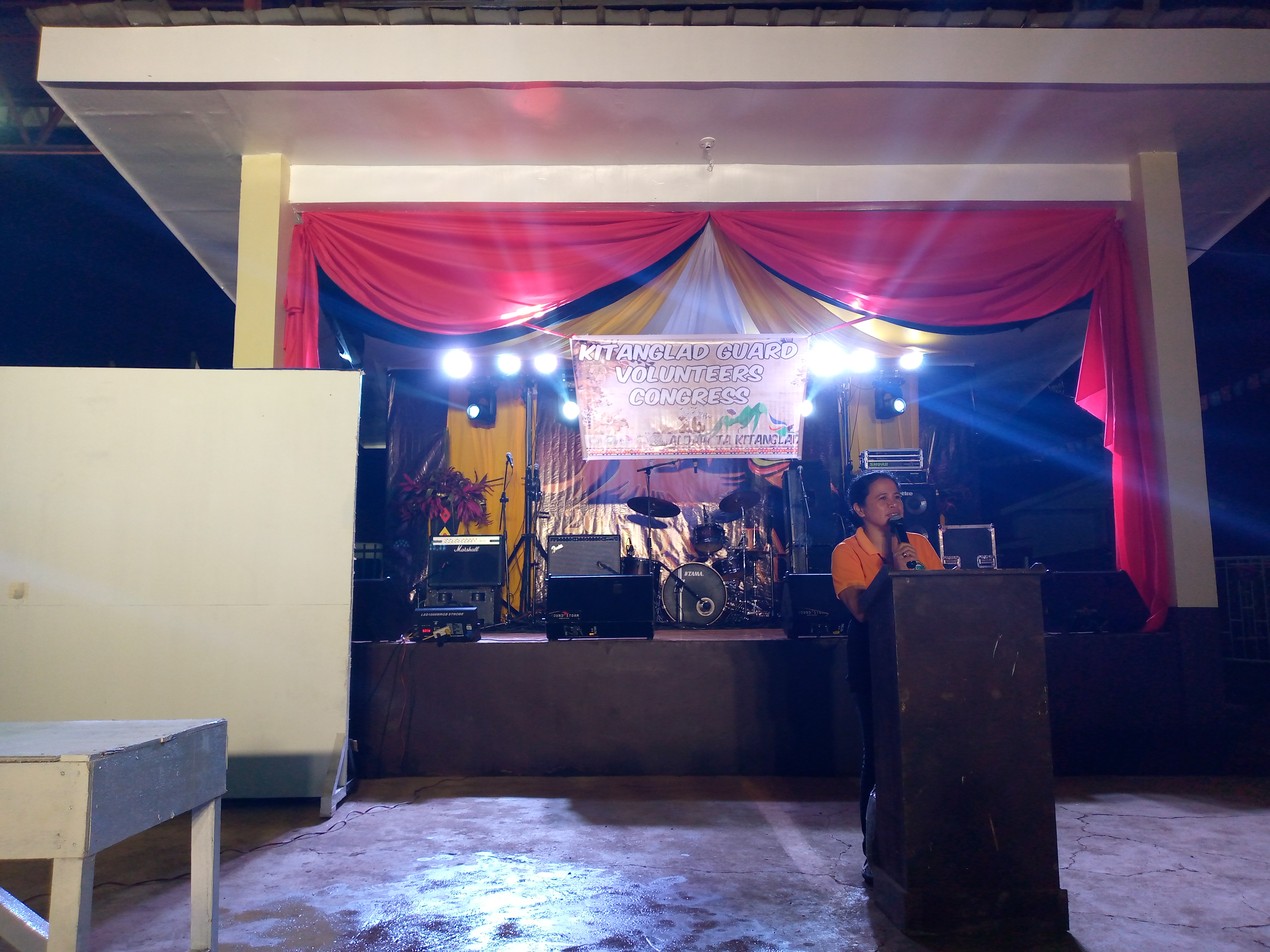 26th Aldaw Ta Kitanglad hosts KGV Congress 2022
The 26th Aldaw Ta Kitanglad Commenced this November sponsored by LGU Manolo Fortich with the PAMB
The three-day celebration of the 26th Aldaw Ta Kitanglad at Dahilayan, Manolo Fortich on November 8-10, 2022 started with the KGV (Kitanglad Guard Volunteers) Congress guided along with the theme, "Fostering Culture and Conservation to Meet the Challenges of the Times towards a Resilient Kitanglad." The purpose of the congress is to strengthen the knowledge and awareness to the KGV about their rights and responsibilities as the vanguards of the Mt. Kitanglad Range as well as be provided with legal advices from esteemed lawyers.
The topics of the congress is furnished with the presentation of Presidential Decree 705 or also known as Forestry Reform Code of the Philippines and Republic Act 8978 or "Mt. Kitanglad Range Protected Area Act of 2000 which was comprehensively delivered by Atty. Brian Keith P. Dugo-an, the IPRA (Indigenous Peoples' Rights Act) of 1997 by Atty. Heinz Guderian L. Villanueva and sharing of the DA-Non-destructive Livelihood Projects by Warlito G. Barcuma.
After the talk of the speakers, the KGV raised questions regarding their concerns primarily on issues regarding ancestral domains and land disputes. Atty. Dugo-an, who has worked with different tribes and their concerns provided legal steps on how to address their problem. Also, part of the 3-day festivities are the different activities participated by representatives from the 7 municipalities and 1 city living around the Mt. Kitanglad Range. Among the activities were the Painting Contest and Environmental Quiz Bee to which the winners are the following:
Quizz Bee
Champion - KJ Tayros
1st Runner Up- Graciel Mae Gawahan
2nd Runner Up- Rana Grace Sumina
Painting Contest
Champion- (Impasug-ong) Alfie Deconlay
1st Runner Up- (Manolo Fortich) Brigido Guminlay Jr.
2nd Runner Up- Baungon) Vergil Sarripa
The participants of the painting contests showcased their crafts as they share to the audience the meaning and messages of their craft before the announcement of winners. The quiz bee on the other hand tackled topics about the environment specifically information regarding environmental conservation and preservation.
The congress is participated by the KGVs of the seven municipalities and one city of the province of Bukidnon namely Baungon, Impasug-ong, Libona, Lantapan, Manolo Fortich, Sumilao, Talakag, and Malayabalay City.
Liza Muga
Admin
Date Posted: November 17, 2022