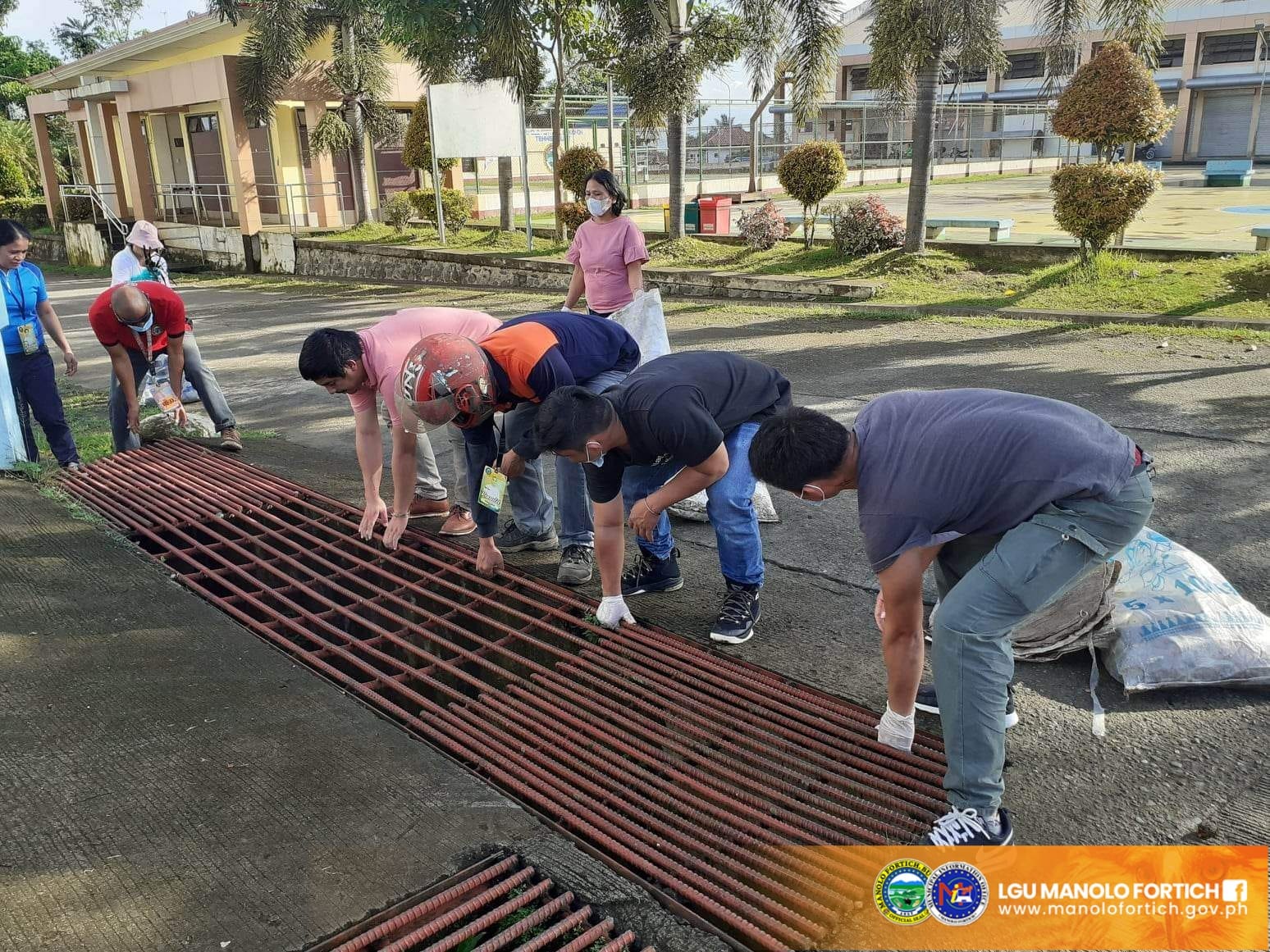 Manolo Fortich Conducts Simultaneous Clean-up Drive in Celebration of Zero Waste Month
Manolo Fortich celebrated Zero Waste Month through a meaningful Simultaneous Clean-up Drive.
The employees of the different government agencies and private companies joined the Clean-up Drive that was held at Manolo Fortich last January 27, 2023. The activity is headed by the Municipal Environment and Natural Resources (MENRO) as part of the celebration of the Zero Waste Month.
The agencies who participated in the Simultaneous Clean-up Drive with the LGU Manolo Fortich are Community Environment and Natural Resources (CENRO), Bukidnon Second Electric Cooperative (BUSECO), Manolo Fortich Water District (MFWD), Department of Public Works and Highways, Manolo Fortich Police Station, Bureau of Fire Protection (BFP), Rebisco, JBC Company and the 22 barangays of the municipality.
According to MENRO Head Sharon G. Tacbobo, the different representatives from the agencies brought sacks to their designated areas to pick-up garbage. The groups went into the major part of the national highway from the New Government Center to Mangima Spring Resort and Bike Park.
Other groups also collected garbage from Tankulan Public Market until Kihare secondary highway including Immaculate Conception Church and Municipal Gymnasium. The employees of the Rebisco and JBC Company were assigned in Alae Provincial Road and cleaned the respective barangay roads with the barangay employees.
Tacbobo also shared that most of the trash that were collected were empty pet bottles that are thrown anywhere after being used. There were also residual and biodegradable wastes. She also appealed to the public to help in the maintaining the cleanliness of the environment and to dispose garbage properly.
Liza Muga
Admin
Date Posted: February 13, 2023