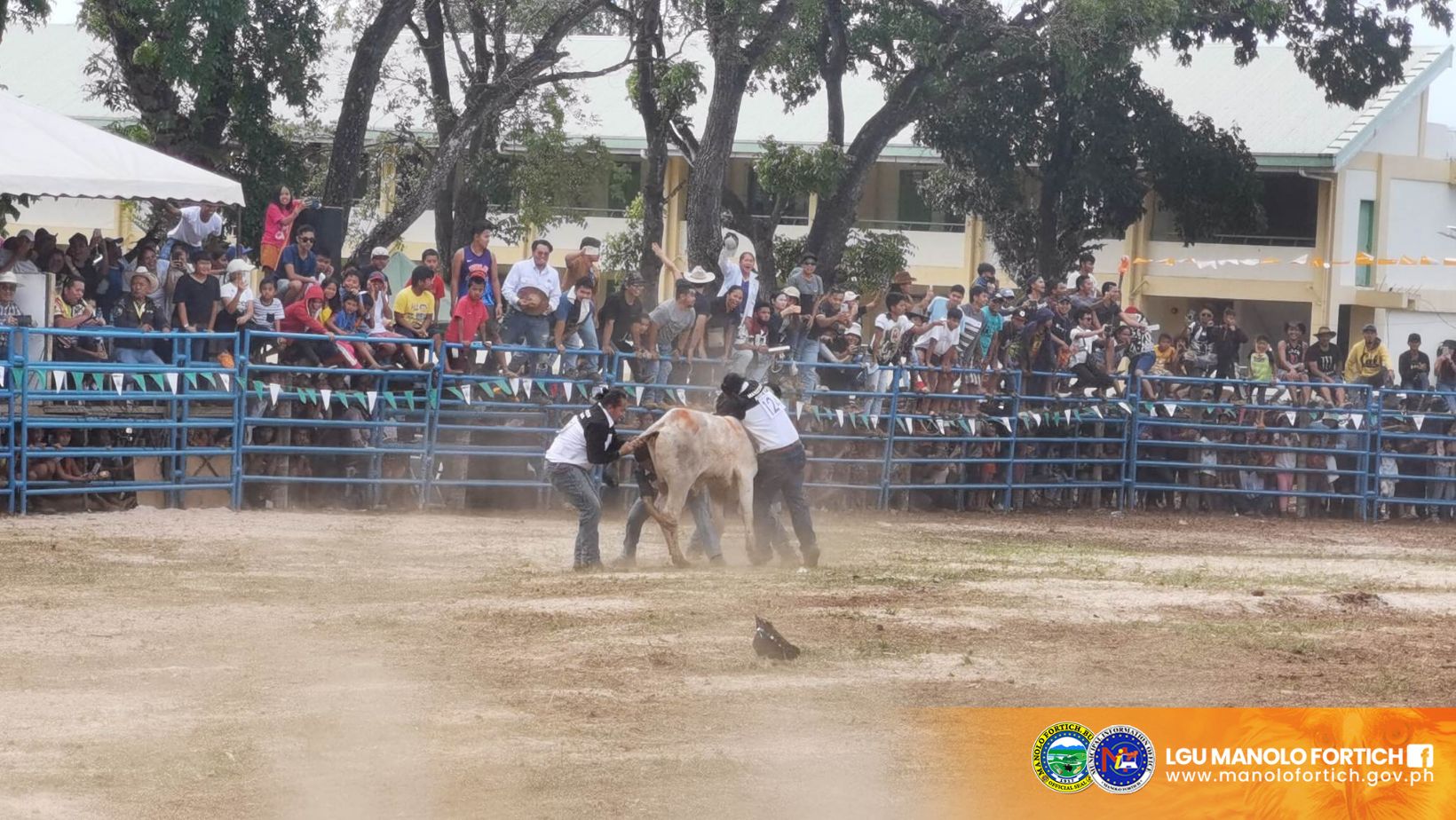 LGU-Manolo Fortich Rodeo Team lands Overall 2nd Runner-up
2023 Kaamulan Rodeo Competition
Congratulations to the LGU-Manolo Fortich Rodeo Team for their impressive performance during the 2023 Kaamulan Rodeo Competition held at Impasug-ong, Bukidnon on March 24, 2023. The team displayed their excellent rodeo skills and placed Overall 2nd Runner-up, tied with LGU Impasug-on.
The team, led by Jan Damole as the Team Captain, included Steve Cutillas, Iman Eduave, Harold Indapan, Sinforiano Echavia Jr., Clive Hawkin J. Tanguilan, Marla Ostrea-Tanguilan, Joie Caesar Gaid Jr, Bon Gumaling, and Mark Pocong. Despite coming from different rodeo teams, they formed an alliance and represented their hometown, Manolo Fortich, with pride and passion.
The rodeo competition consisted of six events: 4-Man Team Karambola, Bull Riding, Ribbon Picking, Barrel Race, Lassoing on Horse, and Team Roping. The team demonstrated their skills and teamwork in each event.
The Overall Champion of the competition was Zubros from Maramag, while Umalag Farms from Libona placed 1st Runner-Up.
The LGU-Manolo Fortich Rodeo Team would like to extend their thanks and appreciation to Municipal Mayor Rogelio N. Quiño and Vice Mayor Reynaldo L. Bagayas Jr., the "Sports for All" Chairman, for their unwavering support.
We are proud of the LGU-Manolo Fortich Rodeo Team for bringing honor and recognition to our municipality. Yeehaw!
Liza Muga
Admin
Date Posted: March 27, 2023