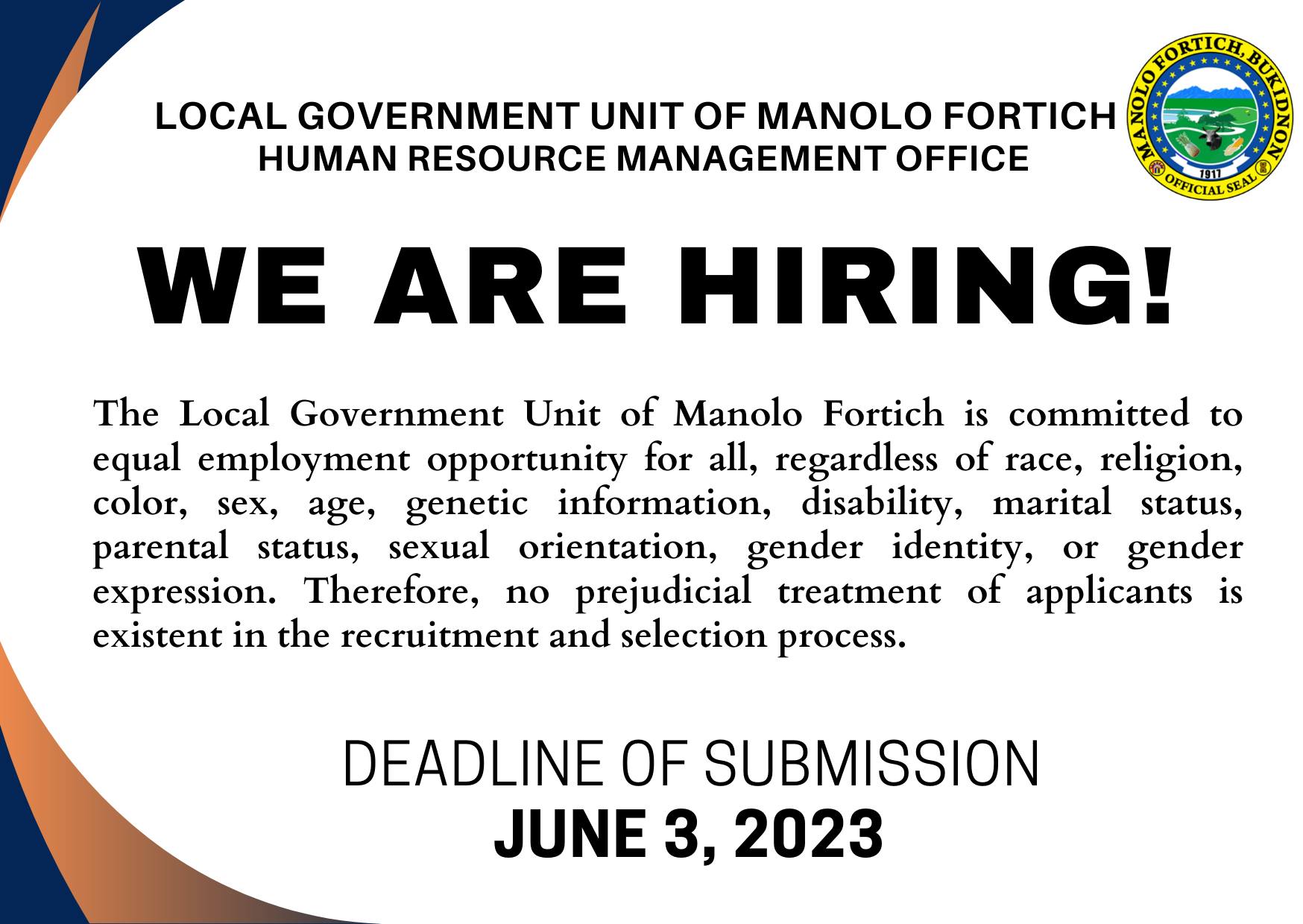 LGU MANOLO FORTICH
JOB HIRING
WE ARE HIRING!
The Local Government Unit of Manolo Fortich is committed to equal employment opportunity for all, regardless of race, religion, color, sex, age, genetic information, disability, marital status, parental status, sexual orientation, gender identity, or gender expression. Therefore, no prejudicial treatment of applicants is existent in the recruitment and selection process.
Interested and qualified applicants should signify their interest in writing and are advised to hand in or send their application through this link https://forms.gle/m6vwziaY6ymPg3xM7 together with the letter of intent addressed to:
HON. ROGELIO N. QUIÑO
Municipal Mayor
Thru:
CATHERINE C. GATCHALIAN
Municipal Government Department Head - I
Local Government Unit of Manolo Fortich, Bukidnon
You may also visit the CSC portal https://csc.gov.ph/career/ to keep yourself updated with the career opportunities of the LGU Manolo Fortich.
Region: X
Agency Name: MGO Manolo Fortich, Bukidnon
Liza Muga
Admin
Date Posted: May 24, 2023