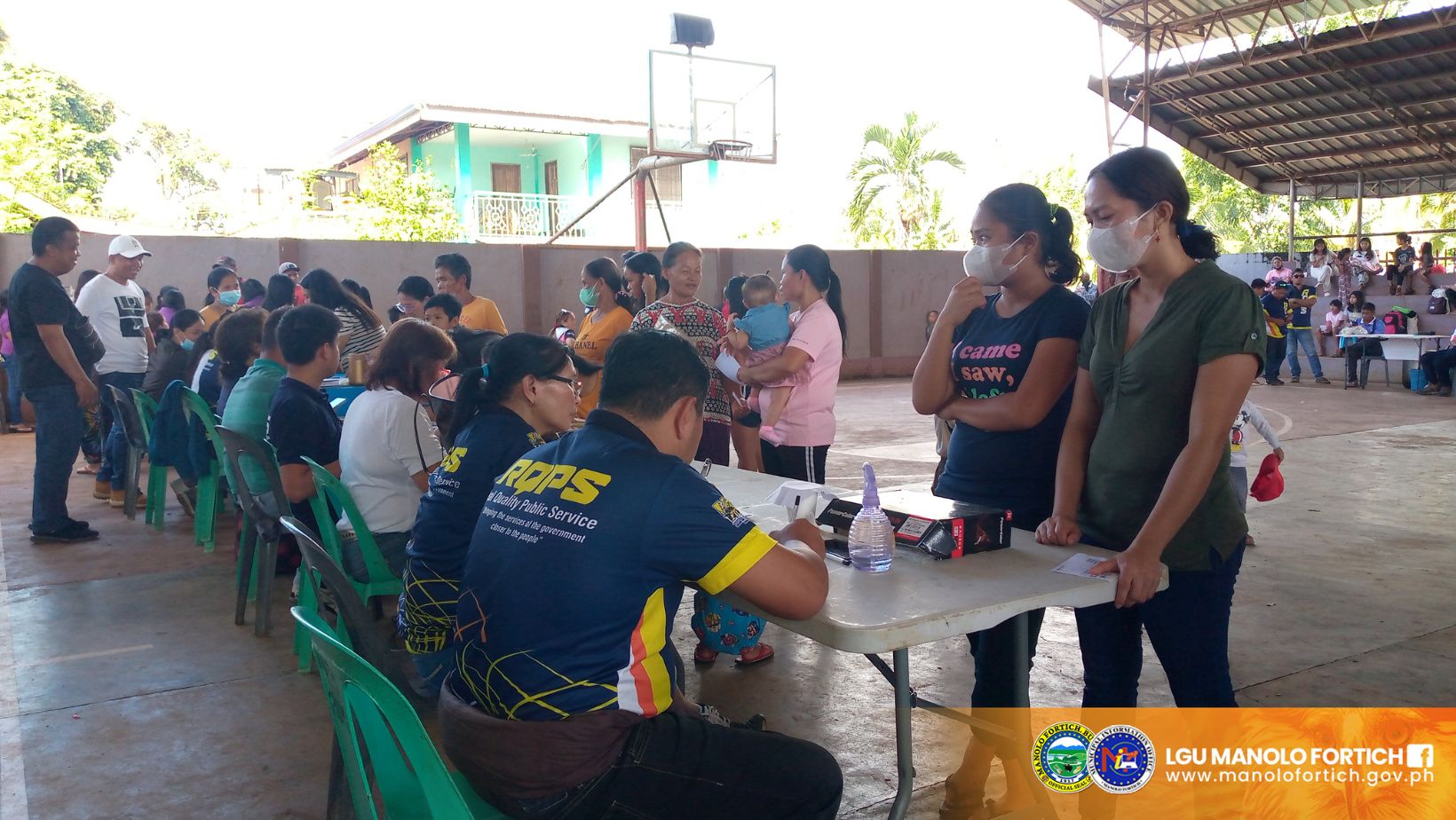 Service beyond the Pedestal
Real Quality Public Service continues to serve Manoleños on its 16th year
The 23rd round of Real Quality Public Service, popularly known as RQPS, is nearing its end as it visited the second-to-last barangay, Barangay Mantibugao, on July 21, 2023.
The RQPS team arrived early at the Barangay Mantibugao Covered Court to follow through with its services right on schedule. The weekly rounds offer free medical and dental services, including free medicines, circumcision, reading eyeglasses, haircuts, and massages. Additionally, free vaccinations are provided for livestock and domesticated animals, along with free vegetable seedlings and porridge for the clients.
During the activity, consultations for municipal services, including the Local Civil Registry, Office of the Building Official, External Services and services from the Municipal Social Welfare and Development (which cater to sectors like Persons With Disability - PWD and Senior Citizens), are also available. This year, additional services from national agencies, such as Pag-ibig, SSS, and PhilHealth, have been reinforced.
As part of the initiatives by the Manolo Fortich Roads and Traffic Administration (MFRTA), free theoretical courses are offered to the public. Moreover, the event includes a blood-letting activity facilitated by the Rural Health Unit and a Milk Drive organized by the Municipal Nutrition and Action Office. Donors are given goods as a token of appreciation for their contributions.
Two couples were fortunate to solemnize their matrimony as they participated in the Kasalan ng Bayan (Mass Wedding) organized by the Municipal Civil Registrar in coordination with their Barangay. Among these couples were Judy and Aljena, who are now officially known as Mr. and Mrs. Esplais. They expressed immense gratitude for their legal union, marking a significant milestone after 5 years of living together. "Malipayon kaayo mi. Nagpasalamat sad ko nga adunay programa nga ingon ani nga nakasal kami nga hapsay ug wala nay kabilingan pa nga mubabag pa sa among pagpuyo."
Barangay Mantibugao, led by the dedicated efforts of its council and volunteers under the capable leadership of Barangay Captain Benjamin Magtajas Jr., actively provided assistance to the RQPS team during the event. His exemplary guidance and support were instrumental in ensuring the smooth execution of the program.
Moreover, Barangay Captain Benjamin Magtajas Jr. encouraged and advised his constituents to actively participate in the various services offered to them. By urging the residents to take advantage of the available services, he demonstrated a commitment to the welfare and well-being of the community, making the event a resounding success. "Akong panghinaot nga tanawa ninyo kung asa mo pwede makapakonsulta karong adlawa aron nga matubag ang atong mga pangutana ug mga panginahanglanon."
In conclusion, here are the respective services rendered and the number of clients served during the RQPS in Barangay Mantibugao:
| | |
| --- | --- |
| Dental Check-up | 56 |
| Medical Check-up | 463 |
| Senior Citizen Registration | 49 |
| PWD Registration | 4 |
| Milk Hub | 6 |
| RTA/LTO Concerns | 11 |
| Office of the Building Official Concerns | 5 |
| Municipal Treasurers Office Concerns | 6 |
| Local Civil Registry Concerns | 8 |
| Vegetable Seedling Recipients | 320 |
| Free Haircut | 110 |
| Free Massage | 28 |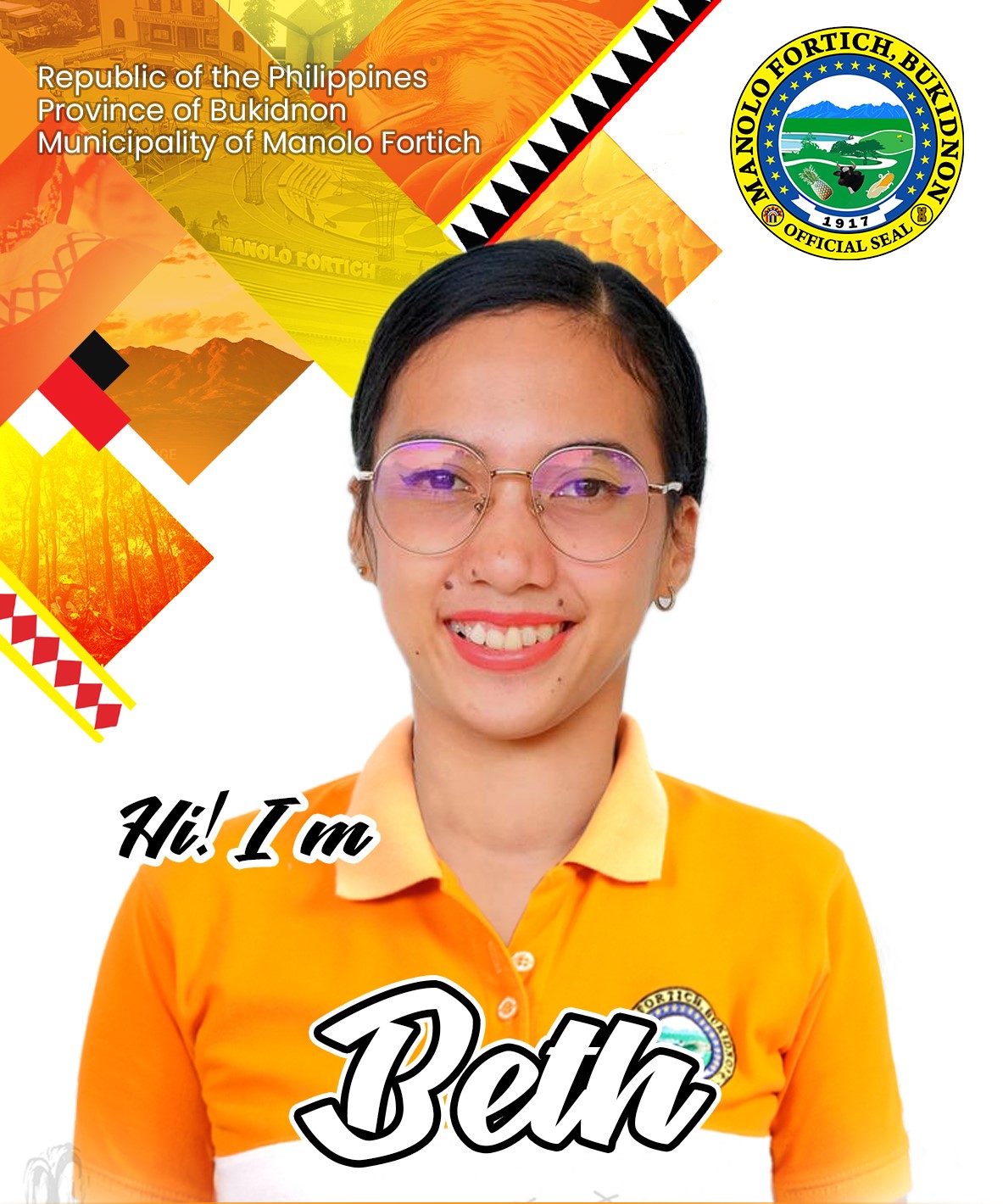 Liza Muga
Admin
Date Posted: July 21, 2023