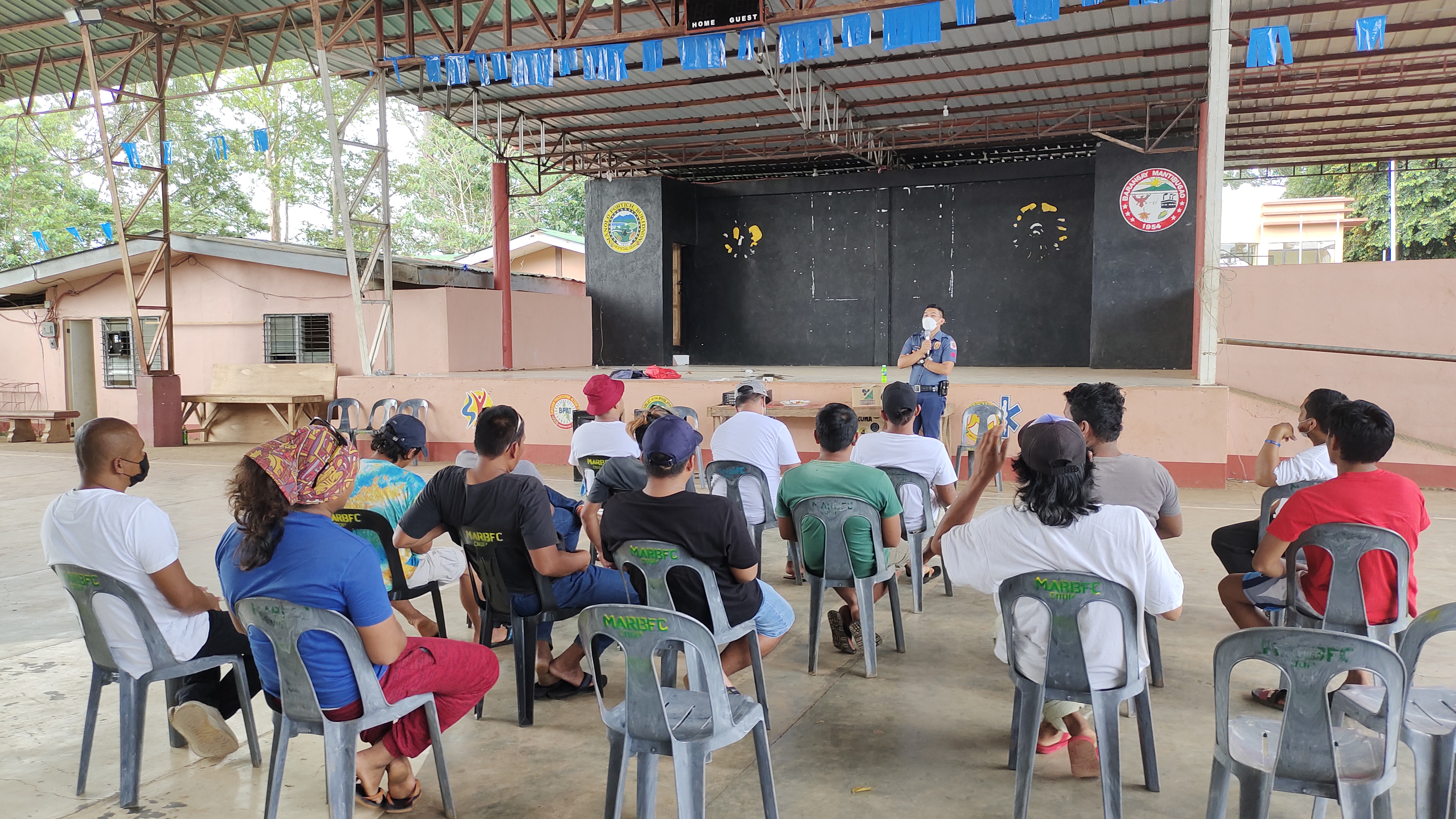 Manolo Fortich Conducts Aftercare and Reintegration Program to the Drug Cleared Barangays
Original News by Myra Madronero from Barug Newsletter Vol1 No.1
The Community Drug Rehabilitation Program (CBRP) started visiting the fifteen drug cleared barangays of Manolo Fortich through conducting the Aftercare and Reintegration Program.
The fifteen Drug cleared Barangay includes Barangays Dahilayan, Dalirig, Guilang-Guilang, Kalugmanan, Lindaban, Maluko, Mambatangan, Mampayag, Mantibugao, Minsuro, San Miguel, Sankanan, Santiago, Sto. Niño, and Ticala.
The Aftercare and Reintegration team is composed of the members of the Municipal Health Office, Municipal Social Welfare and Development Office, Manolo Fortich Philippine National Police, Ministerial Sector, Manolo Fortich National High School-DepEd, Sports Coordinator and Livelihood Focal Person.
Barangays Minsuro, Mantibugao, Lindaban, and Dahilayan were the first set visited on July 20 where the Person Who Use Drugs or PWUDs were subjected to individual counseling, drug test and family counseling. The livelihood projects provided to the PWUDs the previous year was also monitored. The PWUDs in each barangays also engaged in community service, tree-planting and sports activities.
The CBRP team will continue to visit the other barangays in the coming months.
Liza Muga
Admin
Date Posted: September 22, 2022