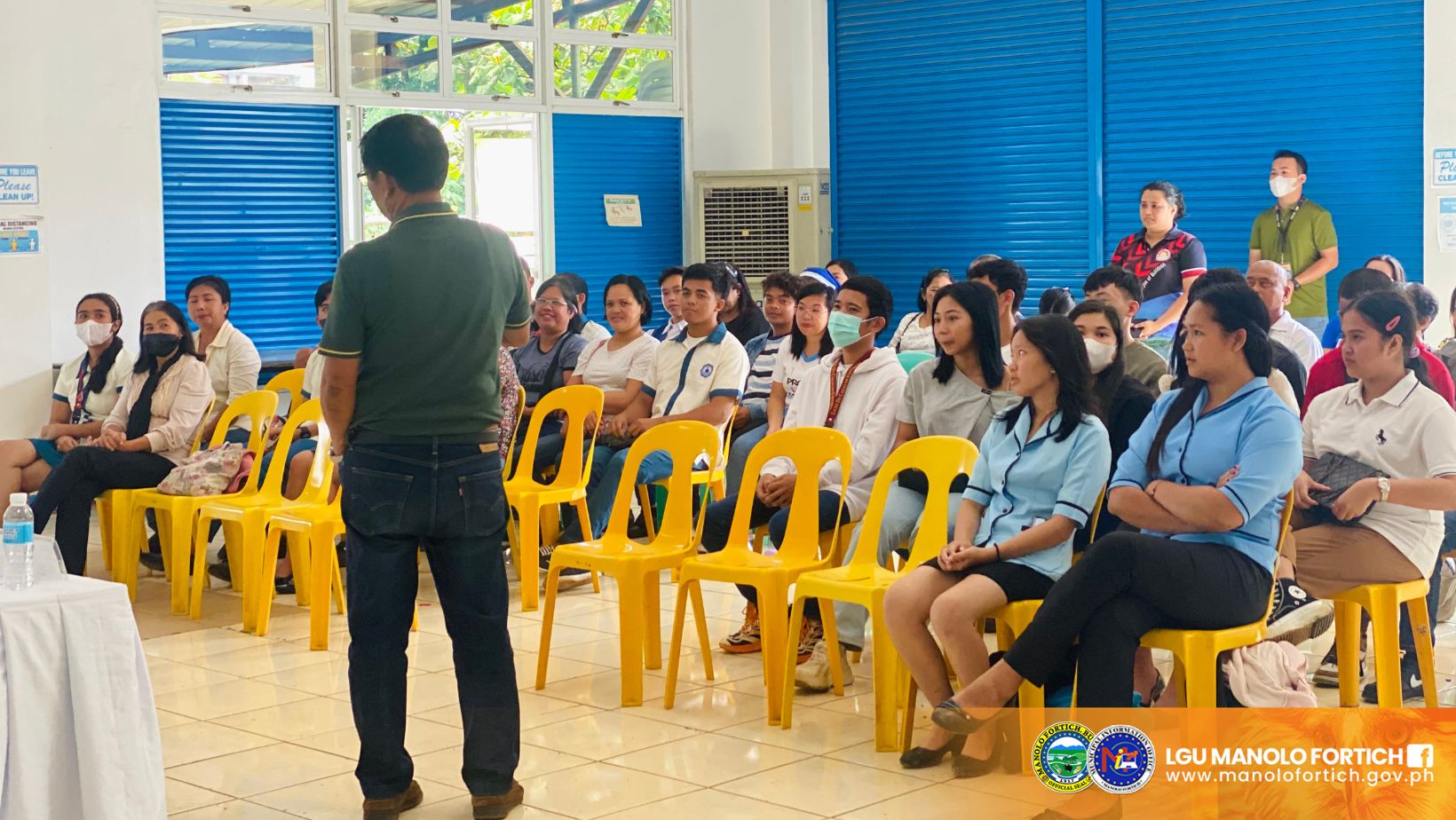 TOP SENIOR HIGH SCHOOL STUDENTS RECEIVED LGU SCHOLARSHIP GRANTS
Awarding of LGU scholarship Grants
The Public Employment and Scholarship Office (PESO), headed by PESO Manager Roger O. Molina, took the opportunity to recognize and award 27 Top Performing Grade 12 Students from various High School Institutions in Manolo Fortich. Each received cash incentives of 3,000 pesos and an LGU scholarship that included 5,000 pesos per semester over the course of four years. The awarding ceremony was held at the Technical Skills and Development Center (TSDC), on August 17, 2023.
The students come from six high schools in the municipality, including Dalirig National High School, Manolo Fortich National High School, Sankanan National High School, Alae National High School, Holy Cross High School, and St. Jude Thaddeus Academy. In addition, three Manoleños, who are top-performing high school students from Libona National High School, Asian Business Cabletow Cooperative Academy (ABCCA), and Sta Ana National High School also received the LGU scholarship grant.
Municipal Mayor Rogelio N. Quiño was present at the awarding and shared the hardships he went through when he was still a student. Due to financial and family problems, he wasn't able to finish college and instead worked to help his parents and siblings. Mayor Quiño stated that one of the top priorities of his administration is "Education for All" because of the difficulties he faced as a student. "One of the priorities sa atong governance karon is "Education for All". Gusto nako ang mga kabataan di nako makita nga nanadtad og binggala tabang sa ilang mga ginikanan, nagbasok, di ko gusto ana. Kinahanglan mu-eskwela gyud, that's why karon nga naglingkod nako balik naka tukod ko og napulo ka daycare center nga magamit na karong September. Then, pag lingkod ni Mayor Clive Quiño, katong siya pa ang Mayor sa Manolo Fortich, for 6 years lang, 11 ka integrated school ang atong nahimo."
Sangguniang Bayan Member Coun. Rina E. Quiño who is the Vice Chairperson of the Committee on Education and one of the authors of the LGU scholarship grant, also attended the awarding ceremony. "Naa tay gipasa nga ordinansa nga unta mapa-increase nato ang number of scholars kay for now we have a total of 750 scholars and 60 kabouk ani ang mi-graduate adtong graduation sa 2023. Sad to say, limitado ra gyud ang atong slot pod so pinaagi niining ordinansa nato, ga target tag 1,000 ka scholars yearly unta." Coun. Quiño stated that the status of the ordinance passed is currently "for approval" and she hopes that these small steps will provide immense help to the scholars. She also urged the scholars to work hard and be committed in order to maximize the benefits of the scholarship that had been provided for them.
Recognizing and supporting the achievements of top senior high school students through incentives and LGU scholarship grants is a significant step toward promoting educational excellence and providing opportunities for further education. This initiative not only rewards the hard work and dedication of these students but also encourages other students to strive for academic excellence.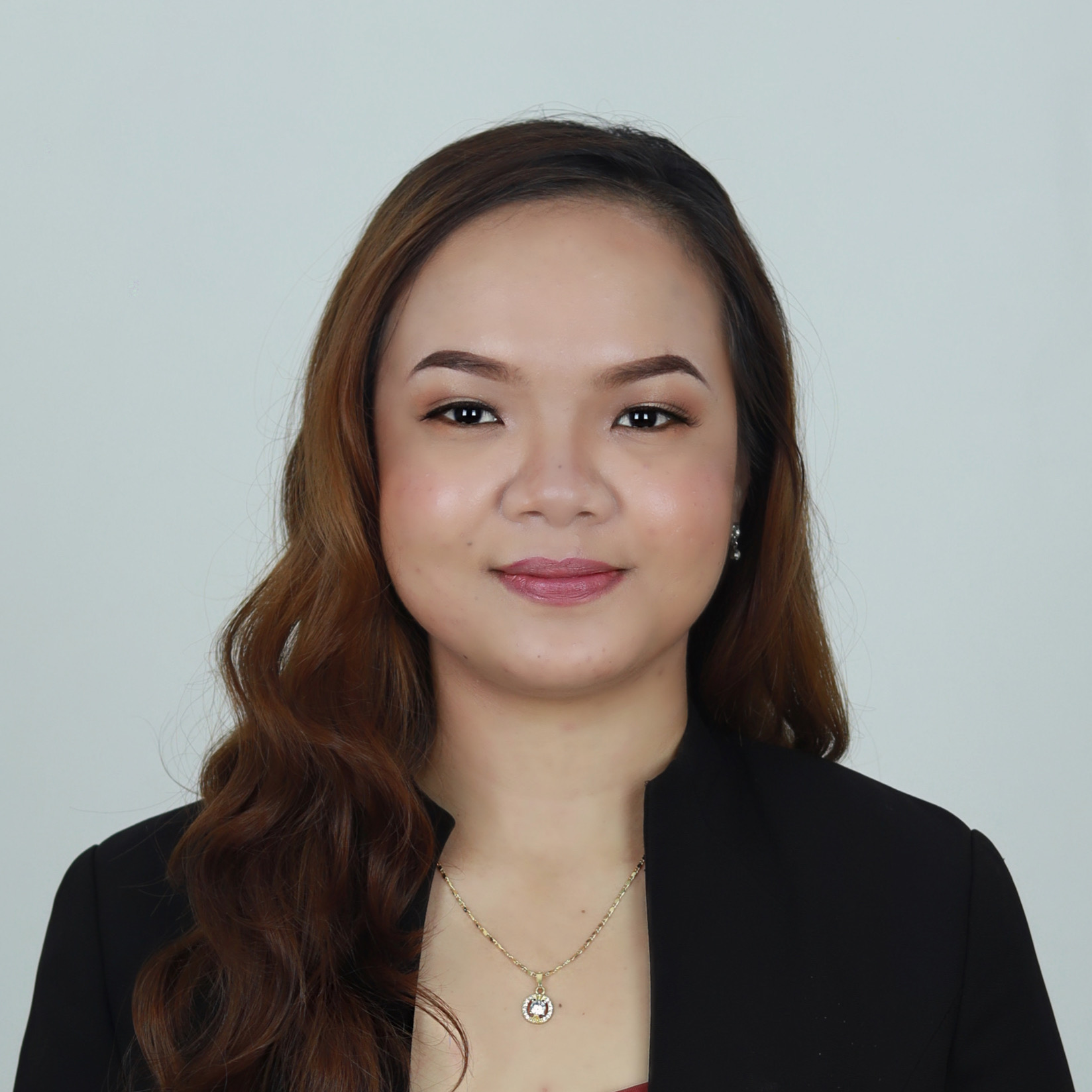 Dara Eloise L. Quiño
Editor
Date Posted: August 22, 2023