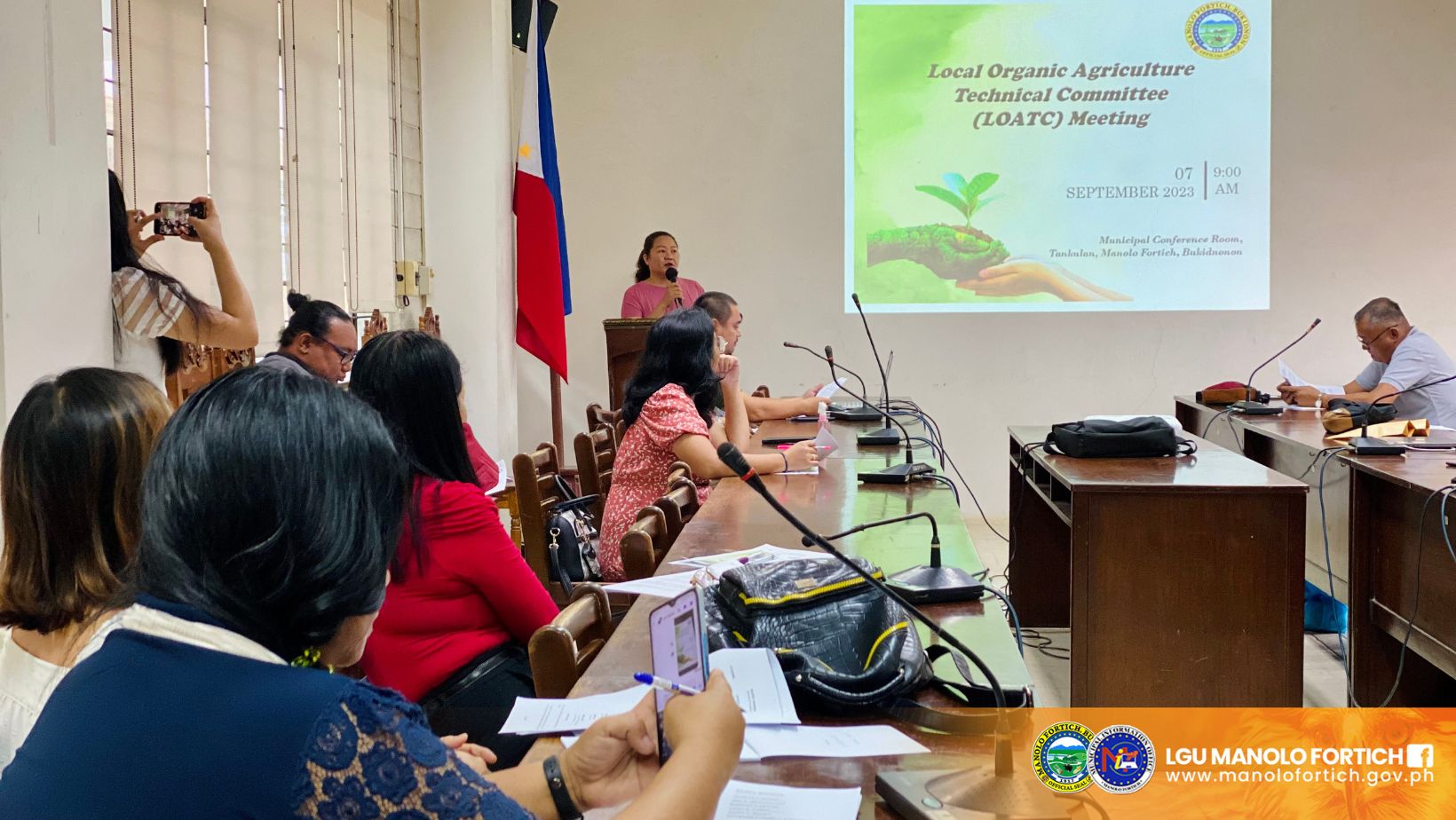 LGU MANOLO FORTICH CONDUCTS LOCAL ORGANIC AGRICULTURE TECHNICAL COMMITTEE (LOATC) MEETING
LOATC Meeting
The Municipal Agriculture Office (MAO) organized the Local Organic Agriculture Technical Committee (LOATC) meeting on September 7, 2023, held at the New Government Center Conference Room in Manolo Fortich.
One of the main topics discussed during the meeting was the new Republic Act on Organic Agriculture and its implementation at the local level. Republic Act No. 11511, also known as the "Amendment to the Organic Agriculture Act of 2010," aims to promote and develop organic farming in the Philippines. Its Declaration Policy is as follows:
"Promote, propagate, develop further and implement the practice of organic agriculture in the Philippines that will cumulatively condition and enrich the fertility of the soil, increase farm productivity and farmer's incomes, reduce pollution and destruction of the environment, prevent the depletion of natural resources, encourage the participation of indigenous organic farmers in promoting their sustainable practices, further protect the health of farmers, consumers, and the general public, save on imported farm inputs and promote food self-sufficiency."
Mark Anthony D. Lagamon, the Regional Organic Agriculture Focal Person, addressed this topic. "Maayo ni siya dili lang sa human consumer, and the farmer as the producer, but also to the environment. Gi-encourage ang participation of indigenous people sa ilang mga practices kay ato man gyung ma suta nga ang organic farming halos gikan man gyud sa ila." stated Lagamon in summary of the Declaration Policy.
RA No. 11511 amends Republic Act No. 10068 and was published on January 5, 2021, taking effect on January 21, 2021. Section 16 of RA No. 11511 mandates that "Every municipal mayor shall likewise, as far as possible, form a municipal technical committee to implement activities aligned with the National Organic Agricultural Program within each municipality." Consequently, Executive Order No. 2023-29 was signed by Municipal Mayor Rogelio N. Quiño on July 13, 2023 and takes immediate effect.
The LOATC comprises Chairman Municipal Mayor Rogelio N. Quiño, Vice Chairman Municipal Agriculturist Gemma G. Cania, and members including Sanguniang Bayan Members Coun. Raquel A. Bayacag, Committee Chairman in Agriculture, and Coun. Elzevir A. Dagunlay, Committee Chairman on Farmers. Others are MLGOO Cherry Lou B. Lafuente, OIC- MPDC Cherry Fe Amor Q. Magallones, MENRO Sharon G. Tacbobo, CENRO For. Daniel F. Somera, Association of Barangay Captains President Floramae D. Penaso, MAFC Chairman Fe Q. Sangco, and Veterinarian Richard E. Duites, DVM. The committee also includes representatives from the Secretariat, the Academe, and Non-Government Organizations (NGOs).
Present at the meeting were representatives and personnel from Alomah's Place and Nature Farm, Cenyu Farm, Aval's Apiary Products and Services, Manolo Fortich FBS Foods and Agri-Products Producers Association, Inc., Melchor's Farm, etc.
Municipal Mayor Rogelio N. Quiño was also present and highlighted the significance of the committee, emphasizing its importance not only for the municipality but also for local farmers and the promotion of sustainable and environmentally friendly agricultural practices. "Importante kaayo ang pag-reactivate sa atong organic farming kay murag napabayaan gyud ni atong unang panahon, tungod sa walay nag tutuk mao nang karon atong gibutangan og komitiba nga mag tutuk sa organic farming. Especially during this time mahal kaayo ang fertilizer." Mayor Quiño stated.
The establishment of the Municipal Technical Committee and the participation of various stakeholders in promoting sustainable and organic agricultural practices are key measures taken to create a municipality that is self-sufficient and resilient in terms of food production and environmental conservation.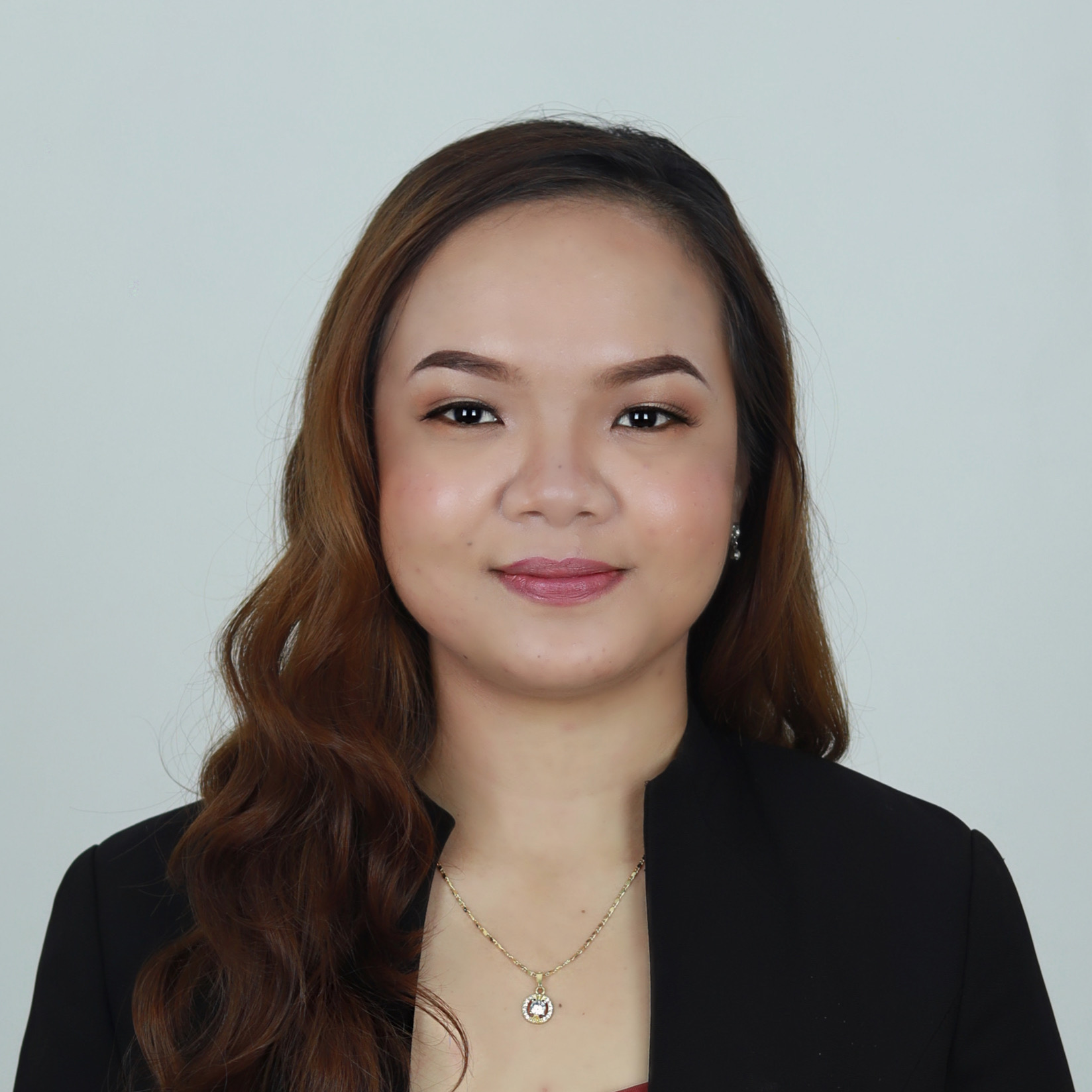 Dara Eloise L. Quiño
Editor
Date Posted: September 12, 2023