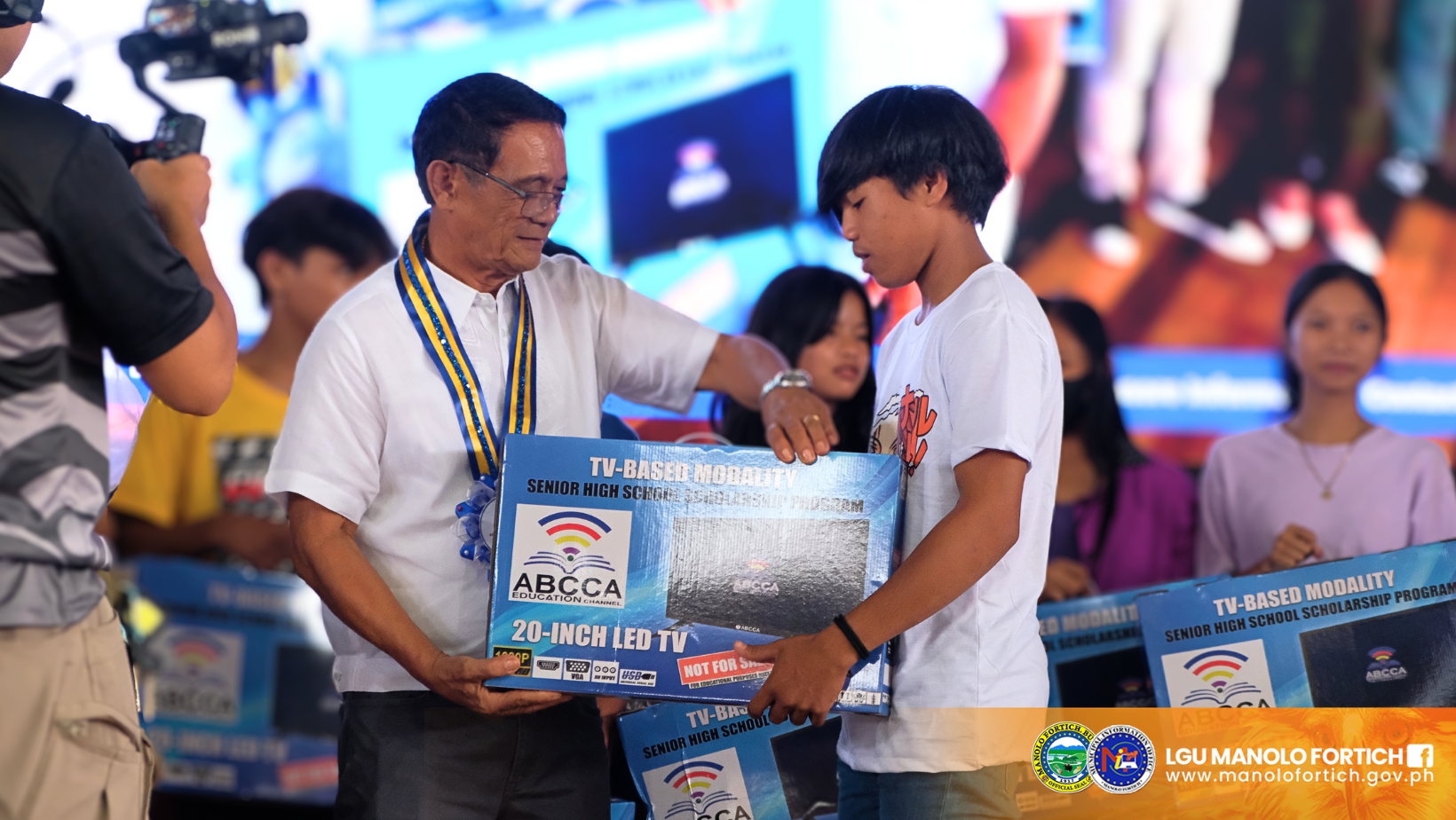 427 ABCCA SCHOLARS OF MANOLO FORTICH RECEIVES TV SET AND CASH ALLOWANCE
Manolo Fortich - Education for All
Bridging towards the goal of achieving "Education for All" as one of its priority project and agenda, the Local Government Unit of Manolo Fortich, in partnership with Asian Business Cabletow Cooperative Academy (ABCCA) holds the general orientation and turnover ceremony for the ABCCA Senior High School Scholars of Manolo Fortich at the Municipal Gymnasium in Barangay Tankulan, Manolo Fortich on September 11, 2023.
ABCCA, a private learning institution based in Cagayan de Oro City, has been long-time advocate for crafting solutions to problems in education in Northern Mindanao such as lack of school infrastructure, lack of resources to support the ideal teaching process, and even the out-of-school youth through providing scholarship programs that best fits the Senior High students who cannot commit to a regular attendance in school.
In attaining this goal, the program highlighted the turnover ceremony of TV set and cash allowance for the newly enrolled grade 11 and returning grade 12 ABCCA students of Manolo Fortich.
"Ang ABCCA nagtanyag og alternative delivery mode of learning pinaagi sa atong DepEd approved na TV-based ug online distance learning mode," says Melrein Viado, ABCCA Broadcasting Instructor on an interview, "Ang TV-based, dili na sila kailangan og internet connection as long as naa silay kuryente sa ilang balay, tagaan sila og tv and flash drive nga naa didto ang mga video lessons, pwde ra sila makatuon bisag wala silay internet," Viado added.
679 students from Manolo Fortich have greatly benefited from ABCCA's program, and this includes those who have already graduated. Overall, there were 427 students who were able to participate in the turnover ceremony and received TV sets and cash allowances. Students who are TV-based learning received 500 pesos that includes the Alternative Learning System (ALS) students, and those who are Online-based learning received 1,000 pesos.
Mython M. Dumayao, a volunteer teacher for ALS teaching modality from Barangay Dalirig claimed the TV-set and cash allowance on behalf of his student. He expressed his thoughts of the ABCCA program on his side as a teacher, "Helpful siya dili lang sa akong mga students, but at the same sa mga teachers para makatabang og monitor sa studies sa students bisag dili kaayo mi gakitaay."
Meanwhile, 16 year old Jeff Hardy M. Castro, an incoming grade 11 student taking up the Accounting and Business Management (ABM) strand sees how beneficial the program is for working students like him, "Daghan jud ko gabuhaton, gatrabaho ko sa construction ug akong duty kay alas otso taman 4pm. So, mapahimuslan pud nako na gabii magtuon. Mas makatipid ko, makatigom, ug makatabang pud ko sa akong kaugalingon kay dili nako magsalig sa akong parents."
Furthermore, the road to fully acquiring equal education for all the youth in Manolo Fortich still requires an extensive amount of time and process. However, partnerships and initiatives like the ABCCA program allows the municipality to be a step closer towards achieving the goal. The milestone attained as of this time is already beyond recognition towards the progress of the municipality, but progression must never stop. Thus, the 679 scholars should not be the limit.
"Ang mga scholar diri sa Manolo Fortich, amo kana pagadugangan. Kining 679 scholars nga gi sagop sa ABCCA through our partnership, we are very willing to increase this one to 1,000 by the next school year. Kung maabot, kutob sa interesado, among pangitaan nga ma sagop isip scholars tungod kay talagsaon ra kini atong gihimo karon nga LGU-ABCCA Senior High School Partnership Program," says ABCCA Chairman and CEO, Dr. Soc Anthony M. Del Rosario in his Backgrounder statement.
On an inspirational speech by Municipal Mayor Rogelio N. Quiño, he emphasizes the "Education for All" from the 10 Point Agenda and relayed his gratitude to ABCCA, "One of the 10 Point Agenda nato sa lungsod is Education for All. Gusto nako nga ang sinugdanan sa bata, maka eskwela gyud sila ug dili sila mag sige og tabang sa ginikininan. Dili magbasok, magdaro, mag atiman og benggala, o unsa pa diha nga dili angay buhaton sa kabatan-onan, kundi angay sila mag eskwela. So, salamat kaayo ABCCA sa inyong paghatag og kaayuhan sa atong mga kaigsoonan."
The ABCCA General Orientation and Turnover Ceremony was attended by the Vice Mayor Reynaldo L. Bagayas Jr., members of the Sangguniang Bayan, and the Barangay Kagawads of Manolo Fortich.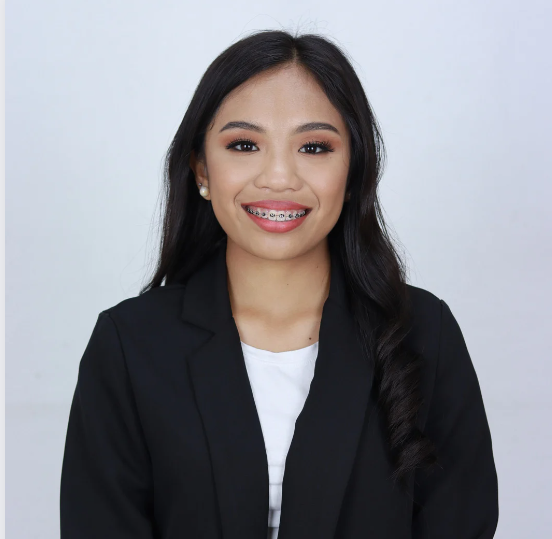 Jam Emano
Editor
Date Posted: September 13, 2023