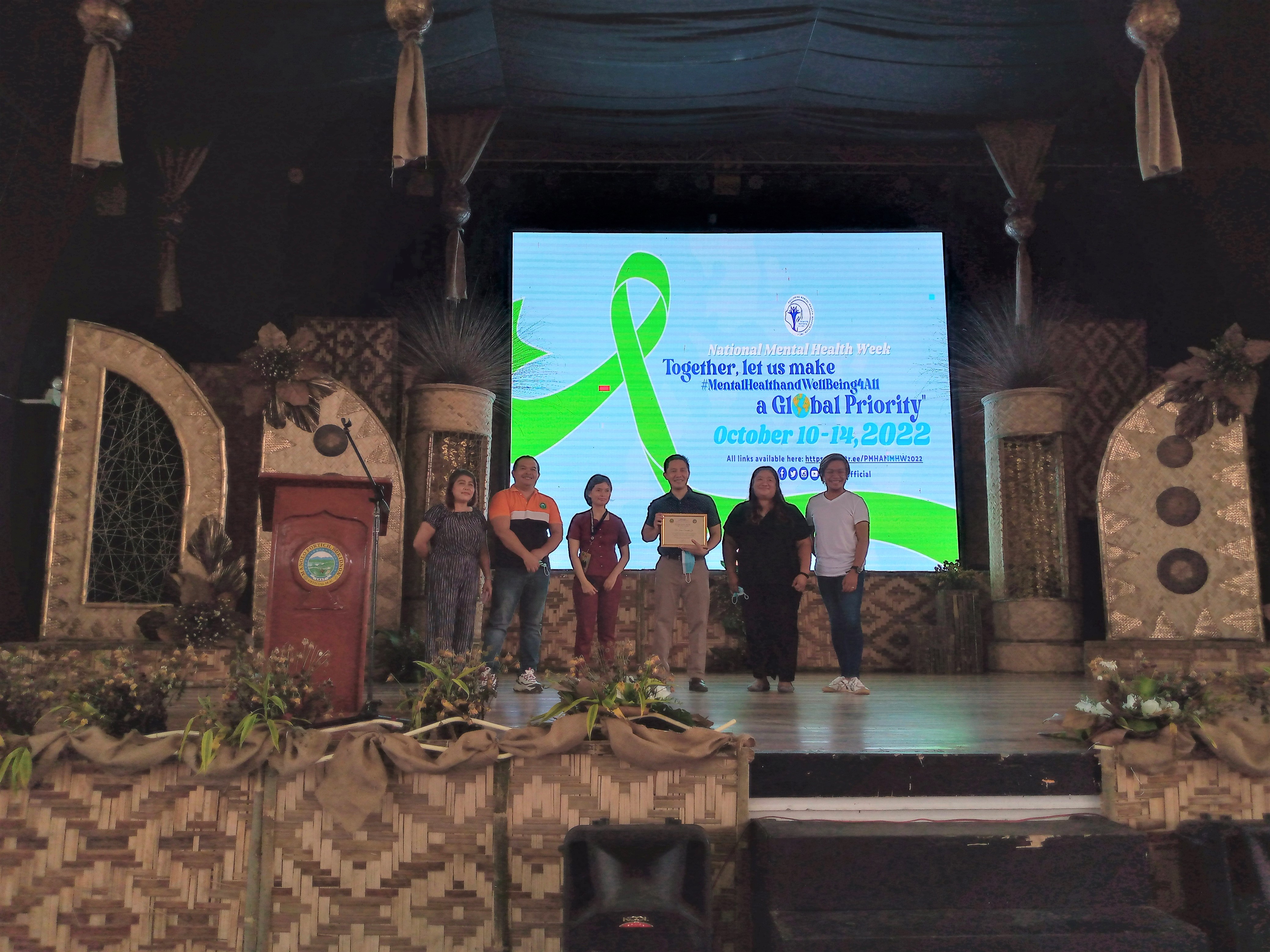 LGU joins the National Health Week Celebration
Person's with Disabilities Office hosts Mental Health Awareness Symposium
The Local Government Unit of Manolo Fortich spearheaded by the Person's with Disabilities Association Office (PDAO) conducted a symposium on Mental Health Awareness to celebrate the National Health Week with the theme "Together, let us make #MentalHealthandWellBeingAll a Global Prioity" on October 19, 2022 at the New Government Center, Tankulan, Manolo Fortich, Bukidnon.
The resource speaker of the event who spoke about Mental Health Awareness was Dr. Jose Coruña Jr. from Northern Mindanao Medical Center. In his talk, he educated the participants from the various barangay of Manolo Fortich on the different mental disabilities that could affect the people such as anxiety, depression, schizophrenia as well as drug and alcohol abuse. He also added input on ways to improve mental health. The Municipal Health Nurse and Mental Health Coordinator Avelino Calotes was also invited to talk about Mental Health situation, facility, and services in the municipality of Manolo Fortich.
Furthermore, the Municipal Dentist Dr. Ava Escallera also added input on dental care for Persons with Disabilities and DOH Dentist Dr. Lynn Castro shared about supplementary awareness to update the citizens of ways to take care of oral health such as flossing, proper way of brushing the teeth and recommended number of dental checkups per year.
The event which was participated by the Persons with Disabilities Association and the representatives per barangay were given with free vitamins after the program. Dr. Kharla Dinsag, on her closing remarks shared about her hopes in collaborating more with PDAO and that the people will continue supporting their upcoming activities and services. "Importante kayo nga naa tay ingani nga activity nga para makita siya, kaganiha naa si Vice Mayor dre, so makita niya nga uy daghan mani sila nay mga ingani nga grupo nga makapangayo ta sa ila ug programs sa ato nga mga grupo. Hinaot unta dili lang kani ang last, hinaot unta magsuporta gihapon ta sa atong mga sunod nga activities." (It is very important that we conduct activities like this in order for it to be noticed, a while ago the vice mayor was here, so he saw that this kind of organizations exists then we can ask for programs for our groups. I hope that this won't be the last. I hope that you will continue to support our upcoming activities."
Liza Muga
Admin
Date Posted: October 25, 2022