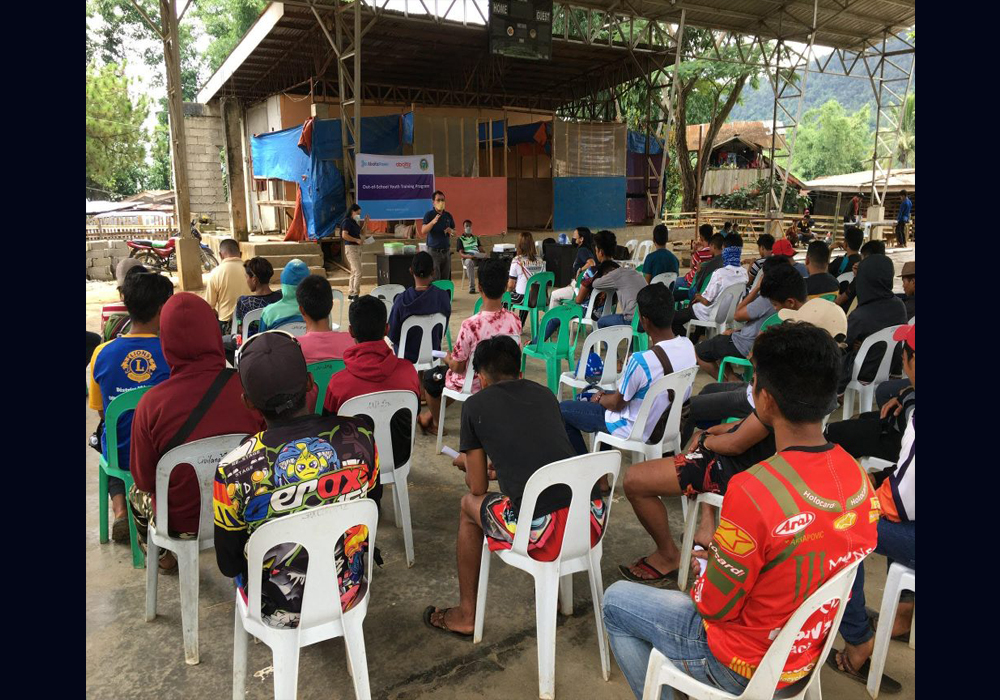 HEDCOR gifts Bukidnon Youth
TESDA skills training for Bukidnon out-of-school youth (OSY)
Hedcor strongly believes that an empowered youth is an empowered nation. That is why Hedcor provides TESDA skills training for Bukidnon out-of-school youth (OSY), with a vision of developing their potential.
Fifty OSYs from Barangay Guilang-guilang in Manolo Fortich will undergo skills training in Masonry NC II and Shielded Metal Arc Welding (SMAW) NC II – increasing their chances of employability.
Much so, Hedcor will hire said scholars to construct their barangay's covered court perimeter fence upon successful completion of the TESDA courses.
"With the youth in mind, Hedcor is continually implementing education projects, as a core of our efforts in co-creating safe, empowered and sustainable communities," says Rolando Pacquiao, Hedcor President and COO.
Each scholar is also given personal protective equipment and allowance. Jameson Tuminhay, one of the scholars, said, "We are very grateful to Hedcor for this opportunity that will help us gain knowledge and have a decent job in the future."
The community-based training will be facilitated by the Community Training and Employment Center under the PESO Municipal Training Center-Manolo Fortich with the assistance and supervision of the barangay council. "LGU and Hedcor hope to not only enhance the skills of the youth but link them with prospective training institutions, employers and institutions with the expectation that some of them get enrolled in training institutions, some find employment while some start businesses of their own," said Roger Molina, PESO Manager and MFTSDC Administrator.
In Masonry NC II, scholars will be trained to perform construction of brick and concrete block structure, installation of precast baluster/handrail and plastering of concrete wall surface. Meanwhile, the SMAW NC II qualification consists of welding carbon steel plate and pipe components using shielded metal arc welding equipment.

Ivan Dasilao
Admin
Date Posted: August 17, 2022