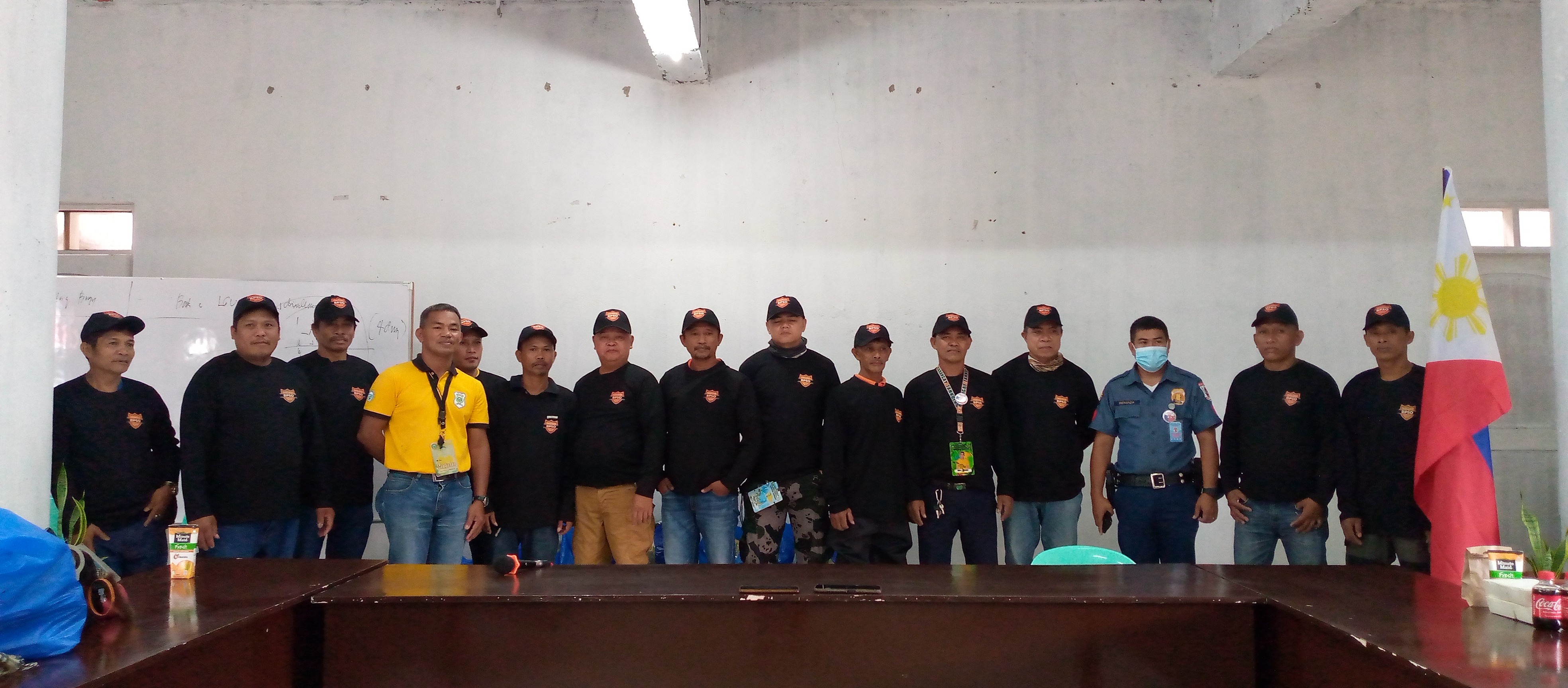 LGU Manolo Fortich turns over BPSO uniforms
The Barangay Police Surveillance Officers (BPSO) or CVO received their new set of uniforms
The Barangay Police Surveillance Officers or commonly known as CVOs (Civilian Volunteer Officer) of the different barangays received a set of their new uniform issued by the former mayor now Vice Governor Clive D. Quiño last October 26, 2022 at the Association of the Barangay Council (ABC) conference room.
About 440 uniforms amounting to 726,000 pesos were distributed to the chief BPSOs of every barangay. The Office of the External Affairs facilitated the said turn-over which was headed by External Affairs Convener Mary Glen Ramas, Special Project Coordinator Sonny Rautraut and CVO Coordinator Saturnino Namoc with special appearance of PSMS Fidel L. Rendiza and Patrolwoman Sarah Jean from Manolo Fortich Municipal Police Station who explained the importance of the possession of uniforms by the BPSO. The possession of uniform establishes the identity of these law enforcers in their respective barangays who are tasked to maintain not just peace and order but also assist in rescue operations in their respective barangays. The said uniforms include a cap, cargo pants and sweatshirt with BPSO printed at the back.
The Committee Chair on Peace and Order in Barangay Damilag – Coun. Jonathan Demata extends his thanks to the previous mayor Hon. Clive Quiño for acknowledging the need for the CVOs uniform. Coun. Demata adds that the CVOs can use the uniforms during their duty and in times when they have to respond to emergencies in their barangay. Barangay Santiago CVO Jonathan S. Honlay is also thankful to Mayor Rogelio Quiño for his help in lending them the uniforms.
In the municipality of Manolo Fortich, the BPSOs are equipped with skills training and workshops to protect them in doing their roles. They are also guided by the legal boundaries set upon the law under as advisory of the head of the Committee of Laws, Rules and Regulations; Committee on Peace and Order; as well as Committee on Labor and Employment Councilor Jay Albarece.
Liza Muga
Admin
Date Posted: November 03, 2022