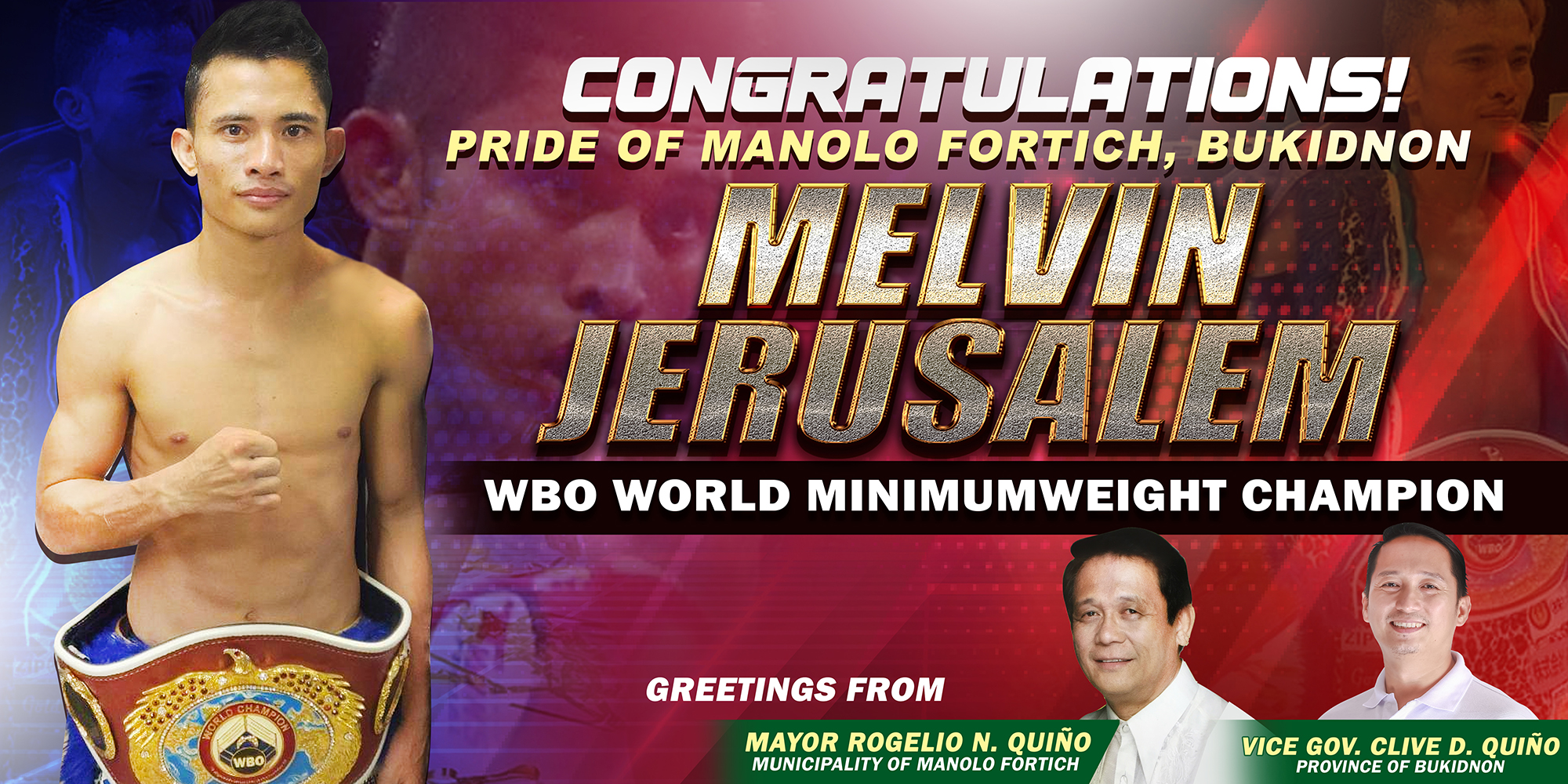 Manoleño wins WBO World Minimumweight Championship Belt
Manolo Fortich's Pride Melvin Jerusalem shocks Japan with knockout victory and WBO Minimumweight Championship win
Melvin Jerusalem, a native of Manolo Fortich in the province of Bukidnon, made an impressive showing in Osaka, Japan on Friday night, defeating the defending champion Masataka Taniguchi via second round TKO to claim the WBO Minimumweight Championship Belt.
The bout began with Jerusalem displaying quick footwork and precise punching, landing a jab followed by a powerful right straight that sent Taniguchi crashing to the canvas. The Japanese fighter was unable to recover, and the referee called an end to the match with over two minutes remaining in the second round.
With this victory, Jerusalem becomes the new WBO Minimumweight Champion and adds another impressive feather to his cap in a successful boxing career. The triumph also marks a strong start to the year for Philippine boxing, as Jerusalem brings home the championship belt to his home country. The Local Government Unit of Manolo Fortich, together with its mayor, Rogelio N. Quiño, are proud of Jerusalem's achievement.

Joey Yecyec
Admin
Date Posted: January 09, 2023