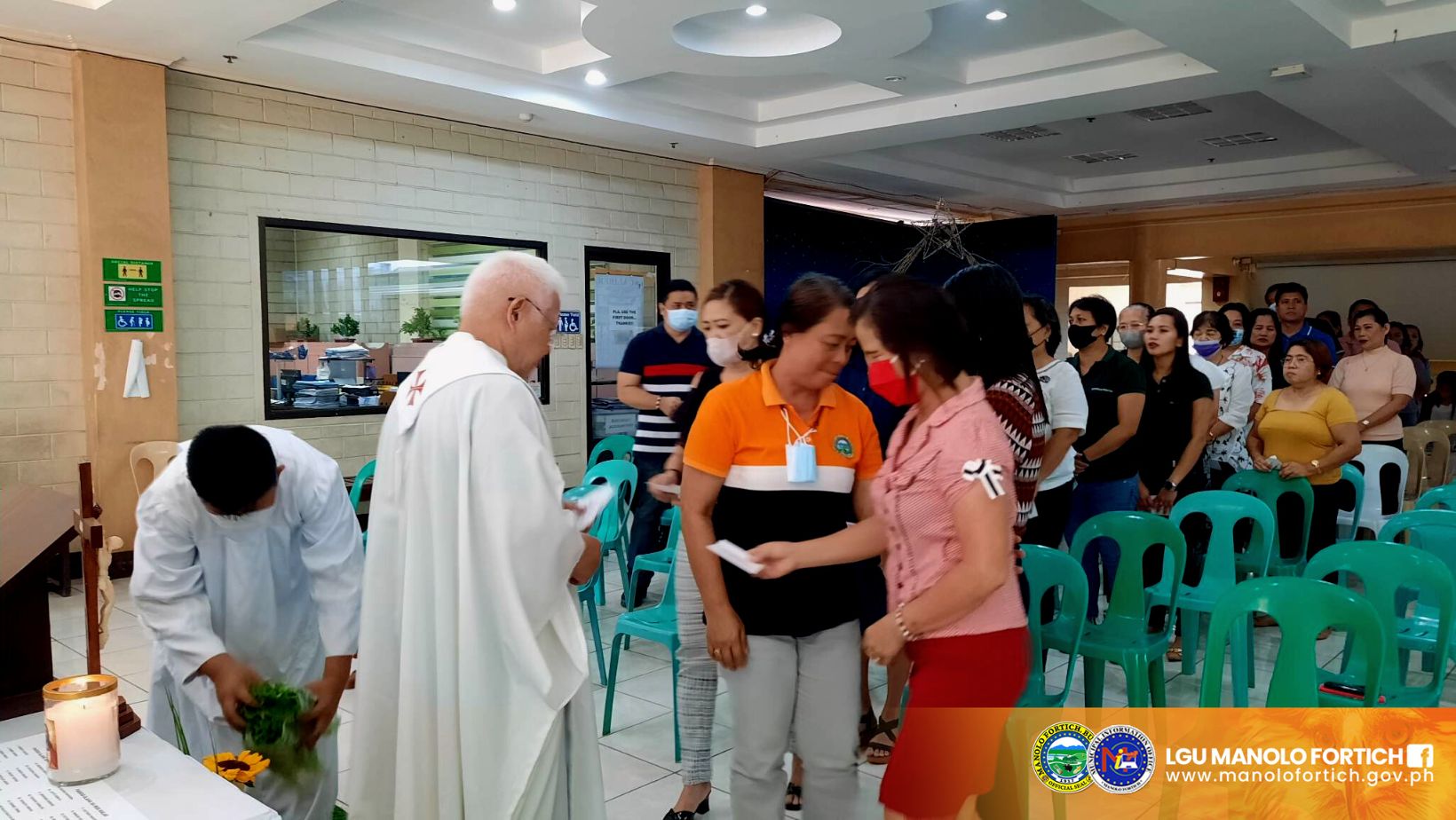 Manolo Fortich offers Holy Mass in Celebration of Public Servants Day
Employees and clients gathered to celebrate the Holy Mass to celebrate Public Servants Day
A Holy Mass was offered at the New Government Center Lobby at Purok Calanawan, Barangay Tankulan to celebrate Public Servants Day, January 31, 2023.
The employees of LGU Manolo Fortich attended the said mass with the presence of Vice Mayor Reynaldo L. Bagayas Jr. There were also clients who attended the mass.
Assistant Parish Priest of the Immaculate Conception Church Rev. Fr. Iluminado Gamalo headed the mass. From the homily, he expressed his message that if an employee really wishes to service the people of the community then he has the gift of patience. Fr. Gamalo concluded the mass by blessing the employees.
As mandated by the 1891 Ordinance no. 8-81, "Ordinance Declaring January 31, 1981 and every year thereafter as "Feast Day of All Public Servants of Manolo Fortich, Bukidnon." For 42 years, the Local Government Unit of Manolo Fortich has celebrated the said activity without preoccupation.
Liza Muga
Admin
Date Posted: February 16, 2023