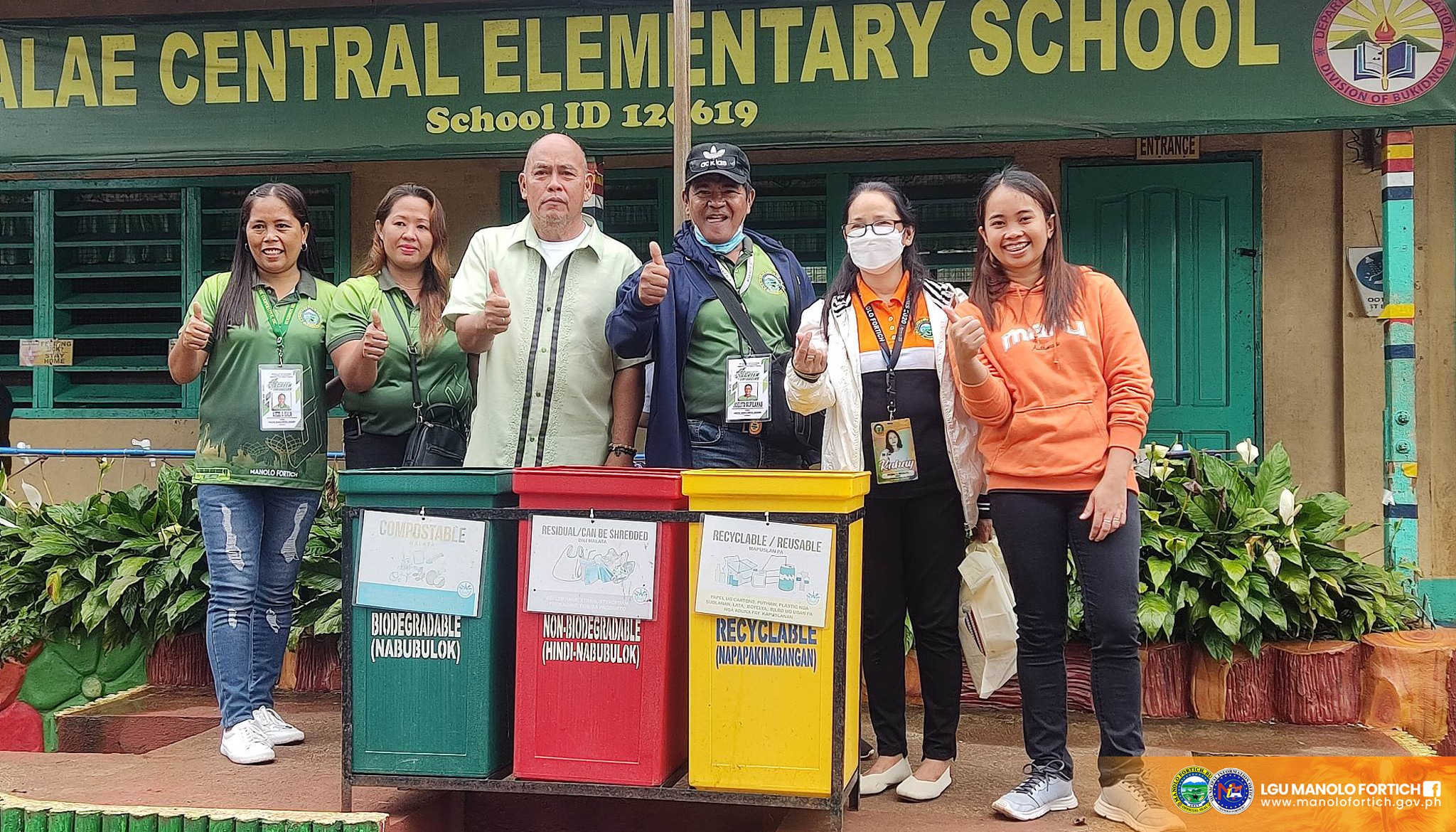 MENRO Manolo Fortich instills Proper Waste Disposal to San Miguel ES
MENRO conducts Information Education Campaign to various schools to celebrate Zero Waste Month
MENRO Manolo Fortich instills Proper Waste Disposal to San Miguel ES
In celebration of the nationwide Zero Waste Month in the month of January, an Information Education Campaign (IEC) was conducted by the Municipal Environment and Natural Resources Office (MENRO) to the students of San Miguel Elementary School on January 30, 2023 during their flag raising ceremony. The purpose of the said IEC is to educate the students about the Anti-Littering Law.
The students competed in segregating trash into designated trash bin whether it belongs to the green for biodegradable, red for non-biodegradable and yellow for recyclables. Prizes were given to the group who segregated the trash properly. Each received notebooks and ballpens as prizes.
MENRO Green Enforcer Alfran Quiña explained to the students Ordinance No. 2019-1255 that mandates rules, regulations and fines regarding proper waste disposal. First offense amounts 500 pesos of fine to those who are caught littering. While those garbage disposals placed outside the house during unscheduled collection also amounts to 500 pesos.
Open burning also has corresponding fines which ranges from 500 to 2,500 pesos and 15 days of imprisonment for the third offence. While unsegregated garbage collections amounts to 2,000 pesos.
According to MENRO Staff Alfredo Magabang who explained RA 9003 or the Ecological Solid Waste Management Act of 2000, there is a continuing Information Education Campaign for the people most especially in topics about proper waste disposal.
The School Principal Dante Cabaron praised MENRO for initiating the activity to educate the students despite their young age. He also added that the school aims to straighten their garbage disposals.
Aside from San Miguel Elementary School there were also other schools visited by other MENRO staff to conduct IEC in Alae Elementary School and Manolo Fortich Central Elementary School. These activities are held in lieu of the Zero Waste Month celebration in the month of January.
Liza Muga
Admin
Date Posted: February 16, 2023