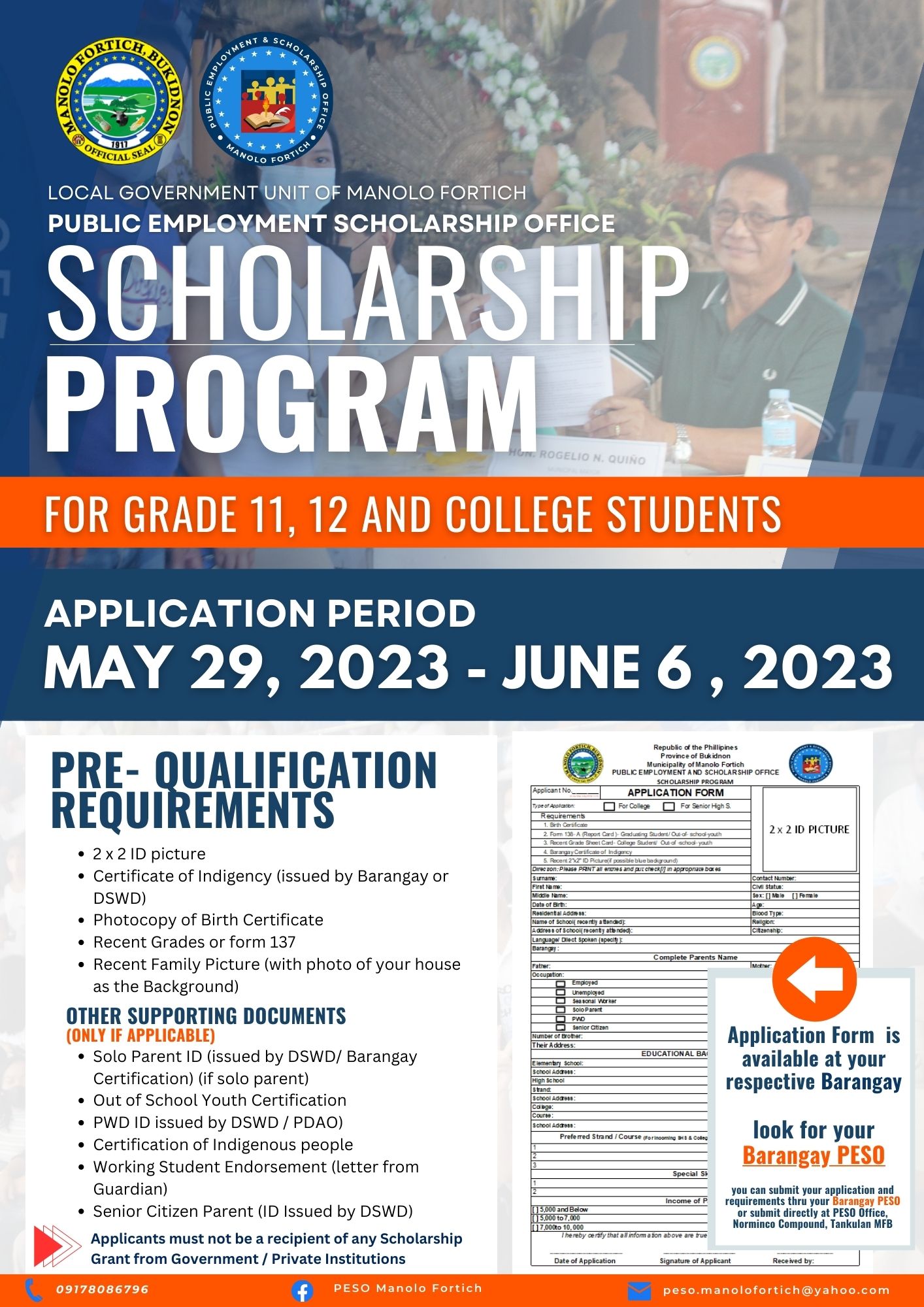 LGU Manolo Fortich Scholar
Be a Scholar Now!
GOOD NEWS! The Manolo Fortich Mayor's Scholarship Program is now open for applications from students in Grades 11, Grade 12, and College who aspire to be scholars. How to Apply? To apply for the Mayors Scholarship Program, follow these steps:
Visit your respective Barangay and look for your Barangay PESO
Inquire about the Mayors Scholarship Program and request the application form.
Fill out the Scholarship application form thoroughly and accurately.
Submit to your Barangay PESO your completed Scholarship application form and attach the requirements. (refer to the ad for the conditions)
Application Date: MAY 26, 2023 – JUNE 6, 2023. We will be announcing the schedule for the Examination and Interview when the application date is over. Don't miss this incredible opportunity! Apply for the Mayors Scholarship Program today and take a step closer to realizing your dreams.
For more information and inquiries, visit your respective Barangay PESO, or you may also inquire at PUBLIC EMPLOYMENT SCHOLARSHIP OFFICE, Norminco Compound Tankulan Manolo Fortich Bukidnon. Good luck to all applicants!
Liza Muga
Admin
Date Posted: June 01, 2023