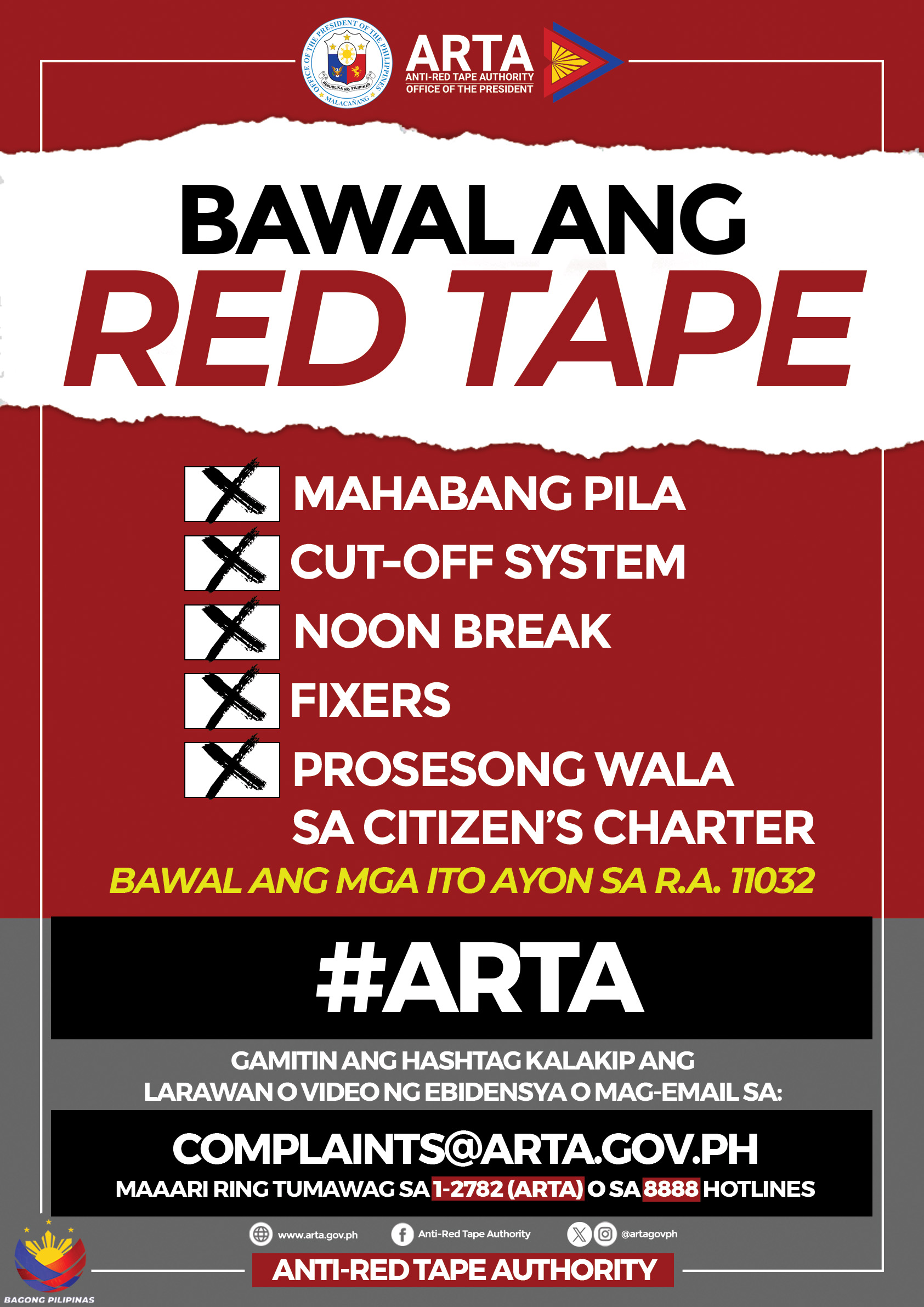 LGU MANOLO FORTICH IS COMMITTED TO A FIXER-FREE COMMUNITY
The Local Government Unit of Manolo Fortich aims to promote a fixer-free community dedicated to providing a fair balance for public service.
This is in accordance with the Republic Act 11032 Ease of Doing Business and Efficient Government Service Delivery Act of 2018, signed by former President Rodrigo Roa Duterte on May 28, 2018 amending the R.A. 9485 or the Anti-Red Tape Act of 2007 which establishes the Anti-Red Tape Authority (ARTA).
So, what is ARTA?
The Anti-Red Tape Authority (ARTA) is an attached agency of the Office of the President that is tasked to oversee and implement the national policy on ease of doing business and anti-red tape in the Philippines.
It aims to streamline government processes and makes doing business in the country easier. It also

It covers ALL government offices under the executive department, including LGUs, GOCCs, water districts, and other agencies outside of the country.
Basically, it prohibits any fixer activities within and beyond the borders of the government when it comes to processes and doing business.
Why do we need R.A. 11032?
The law is about streamlining and improving the current systems and procedures of government services. It aims to reduce processing time, cut bureaucratic red tape, and eliminate corrupt practices.
How can businesses benefit?
Processes can be faster

Processes can be easier

There is a more convenient business permitting proces
What's in it for the transacting public?
Faster and easier application for:
Permits

Licenses

Certificates

Other important government documents
Customers are encouraged to provide feedback for service improvement if he/she is not satisfied with the service provided.
What is the standard processing time in completing applications?
3 days - simple transactions

7 days - complex transactions

20 days - highly-technical transactions
Moreover, maintaining a transparent and harmonious work for processing government documents should still be a collaborative work between public servants and community. Together, let us work for a better Manolo Fortich that submits wholly to the law for it is just and beneficial to our part.
We thank you for your cooperation in maintaining a fixer-free community!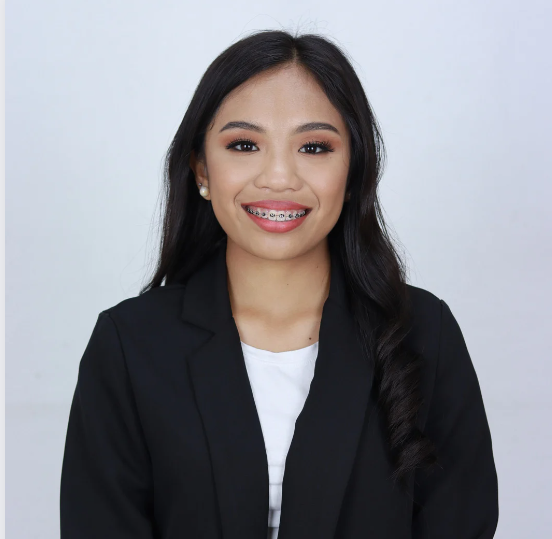 Jam Emano
Editor
Date Posted: September 05, 2023