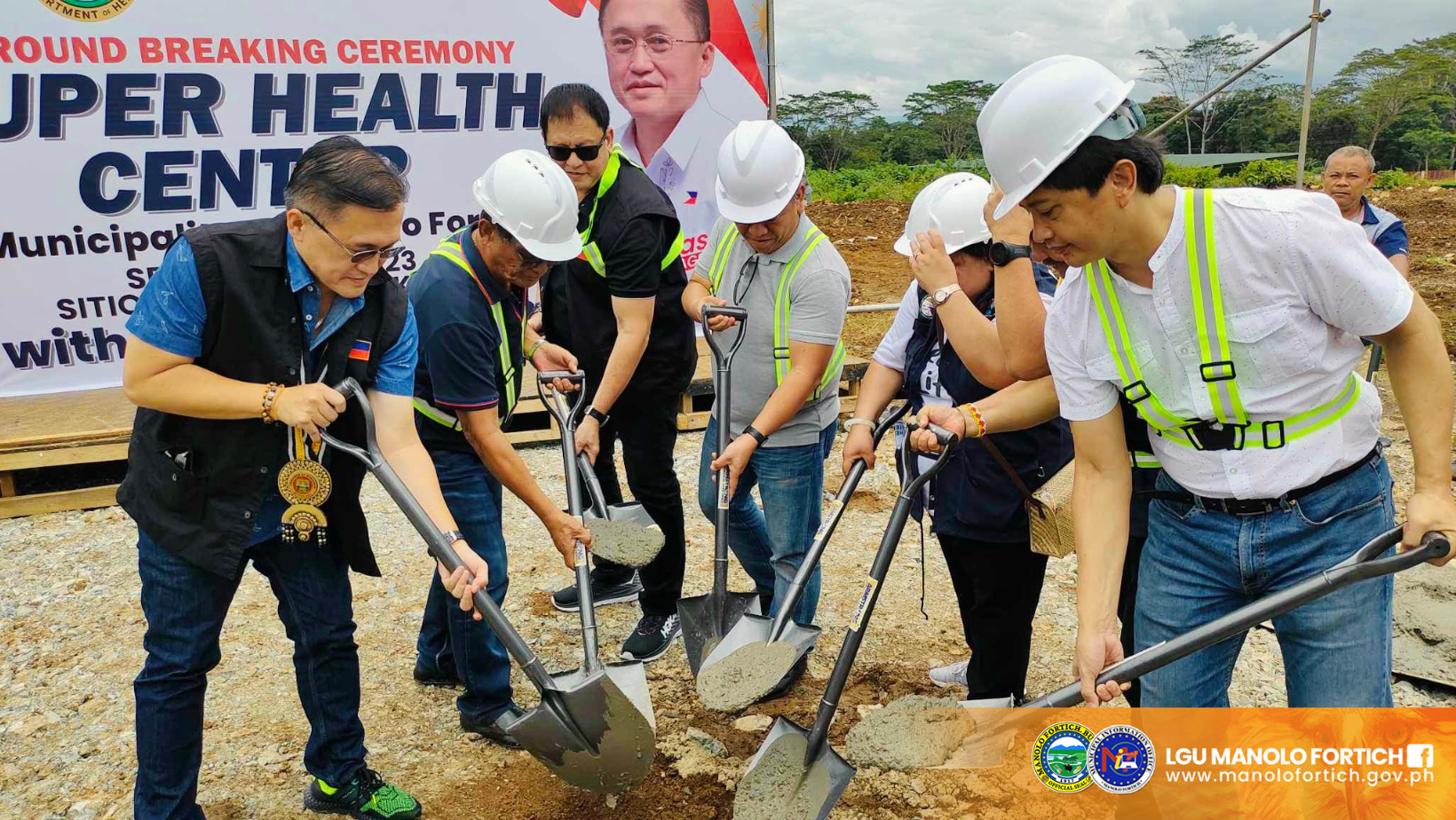 MANOLO FORTICH SUPER HEALTH CENTER BREAKS GROUND WITH SENATOR BONG GO
SUPER HEALTH CENTER GROUNDBREAKING
September 16, 2023 - Senator Christopher Lawrence "Bong" Go spearheaded the groundbreaking of the Super Health Center (SHC) situated in Sitio Pol-oton, Tankulan, Manolo Fortich. The Municipal Health Office (MHO) facilitated the event, with personnel from the Department of Health (DOH), including the DOH - 10 OIC Regional Director Dr. Ellenietta HMV N. Gamolo, in attendance.
Due to the inadequacy of healthcare facilities in the province, especially in remote areas, Senator Bong Go, who chairs the Senate Committee on Health and Demography, along with his fellow lawmakers, notably Senator Juan Miguel "Migz" Zubiri from Bukidnon, initiated this project. It aims to address the medical needs of the community, eliminating the necessity for long-distance travel and relieving congestion in other healthcare facilities in the province.
The Super Health Center (SHC) will provide vital medical services complemented by state-of-the-art local medical facilities. These include a laboratory, X-ray and ultrasound services, emergency medical care, birthing services, a pharmacy, database management, diagnostics, isolation facilities, and an outpatient department. Additionally, the SHC will offer specialized care, including Eyes, Ears, Nose, and Throat (EENT) services. These are just a few examples of the comprehensive services that will be available at the Super Health Center.
In 2022, funding was secured for 307 Super Health Centers, including those in the municipalities of Sumilao, Malaybalay, Kadingilan, Pangantucan, and Kitaotao. In 2023, Senator Go advocated for the funding of an additional six units in the province, covering the municipalities of Manolo Fortich, Kalilangan, Maramag, Quezon, San Fernando, and Talakag. As of now, there are a total of 322 funded SHCs, with 11 of them located in Bukidnon.
Furthermore, according to DOH Engr. Eliezer Mallorca, who gave insightful background on the project, said the 2022 budget for this is over 2 billion pesos for the entire units in the Philippines. "Naay kakulangon kada distrito nga angayan butangan og Super Health Center. Sa 2022, wala pa ta kabalo sa net pero paggawas sa GAA (General Appropriations Act) which is a law, nigawas dayon ang mga Super Health Centers that has been inserted by SBG. The total amount that has been released for the whole Philippines is 2.31 Billion for this purpose. And fortunately, region 10 has nineteen units, and one of these is this municipality." Mallorca stated. Facilities and equipment will be supplied by the Health Facility Enhancement Program of the DOH, and the Local Government will oversee the staffing.
Moreover, also present at the ceremony was 1st District of Bukidnon Congressman Jose Manuel Alba, who apprised the attendees, "For the information of everyone, this is the second in the 1st district. A few months ago, gi-groundbreak ang Super Health Center in Sumilao, Senator salamat kaayo."
Additionally, Dr. Ellenietta HMV N. Gamolo, together with OIC-Director III Dr. David Mendoza, representatives of Governor Rogelio "Oniel" Roque, the barangay captains of the municipality, Vice Mayor Reynaldo Bagayas Jr. with the Sangguniang Bayan Members, and a number of LGU employees headed by the Municipal Administrator Engr. Joie Caesar Gaid were also in attendance.
Municipal Mayor Rogelio N. Quiño was present to welcome the Senator and his companion, the Filipino Actor Phillip "Ipe" Salvador, who brought entertainment to the attendees. Mayor Quiño underlined the significance of the project for the municipality's residents and expressed his sincere gratitude to the Senator for his dedication. "Nakita namo ang imong panlantaw sa pagtabang sa atong mga kabus nga katawhan nga dili na muadto sa lagyong lugar para sa ilang mga balatian. Ginganlan man gyud kini og Super Health Center sa ato pa kumpleto ang kinahanglanon sa mga laboratory ug sa pagpanganak. Salamat kaayo ana Senator Bong."
Despite these expressions of gratitude, Go insisted on not thanking him because it was part of his duties as a legislator; instead, he was grateful for the collective efforts of all the local officials for their commitment to ensuring that their constituents would have affordable and accessible healthcare services that meet their needs. "Dili nako sayangon ang opportunidad nga gihatag ninyo sa ako, ayoko pong mangako pero sisikapin ko po sa abot ng aking makakaya na makatulong po sa inyo." Go asserted.
Go also mentioned one of his priorities as chairperson on health, which is the Specialty Center. Under Republic Act (RA) No. 11959, or the "Regional Specialty Centers Act", "The Department of Health (DOH) is designated to establish specialty centers in its hospitals in every region and in GOCC (government-owned and controlled corporation) specialty hospitals, prioritizing cancer care, cardiovascular care, lung care, renal care and kidney transplant, brain and spine care, trauma care and burn care."
With the groundbreaking of the new Super Health Center, the future of healthcare in Manolo Fortich is about to take a major leap forward.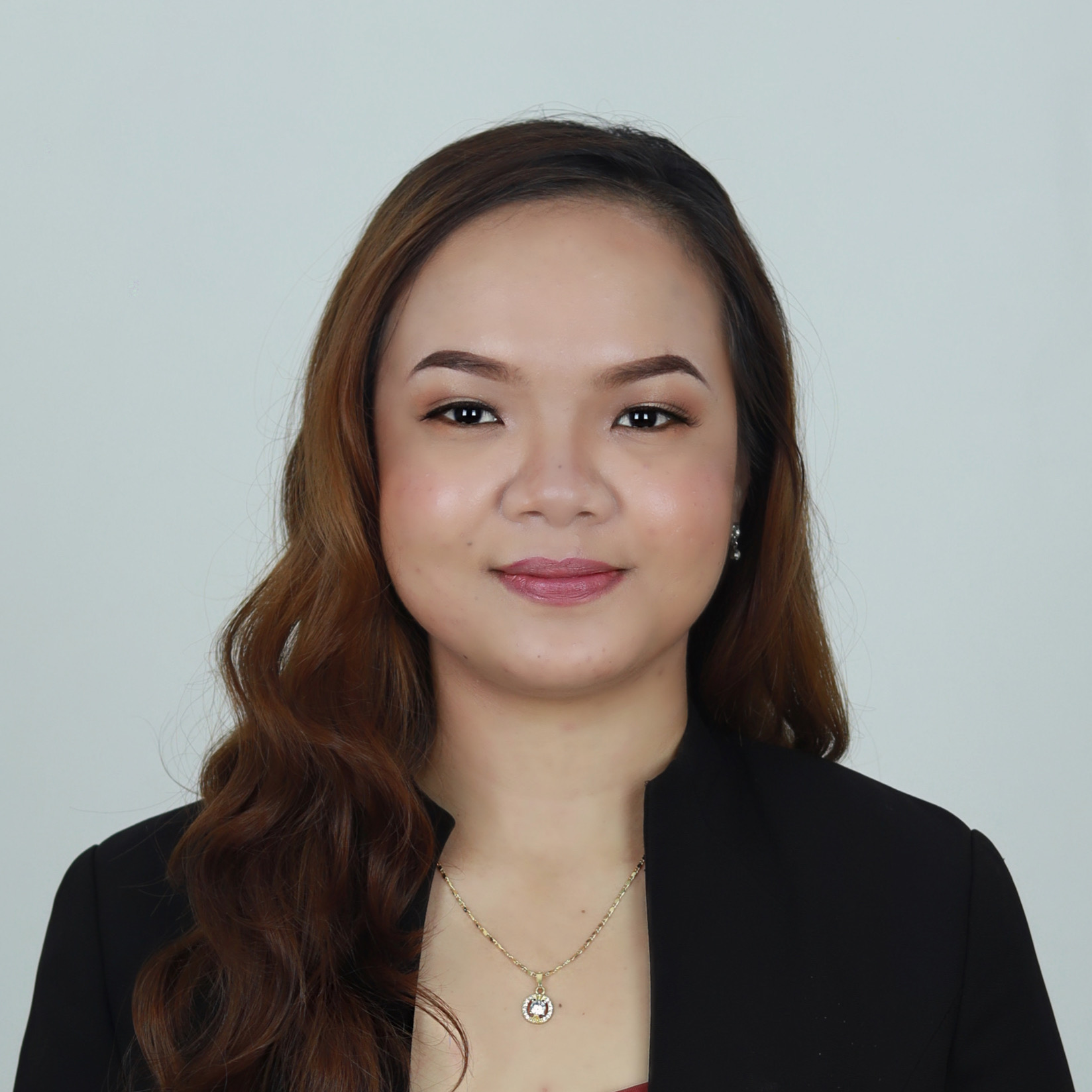 Dara Eloise L. Quiño
Editor
Date Posted: September 20, 2023