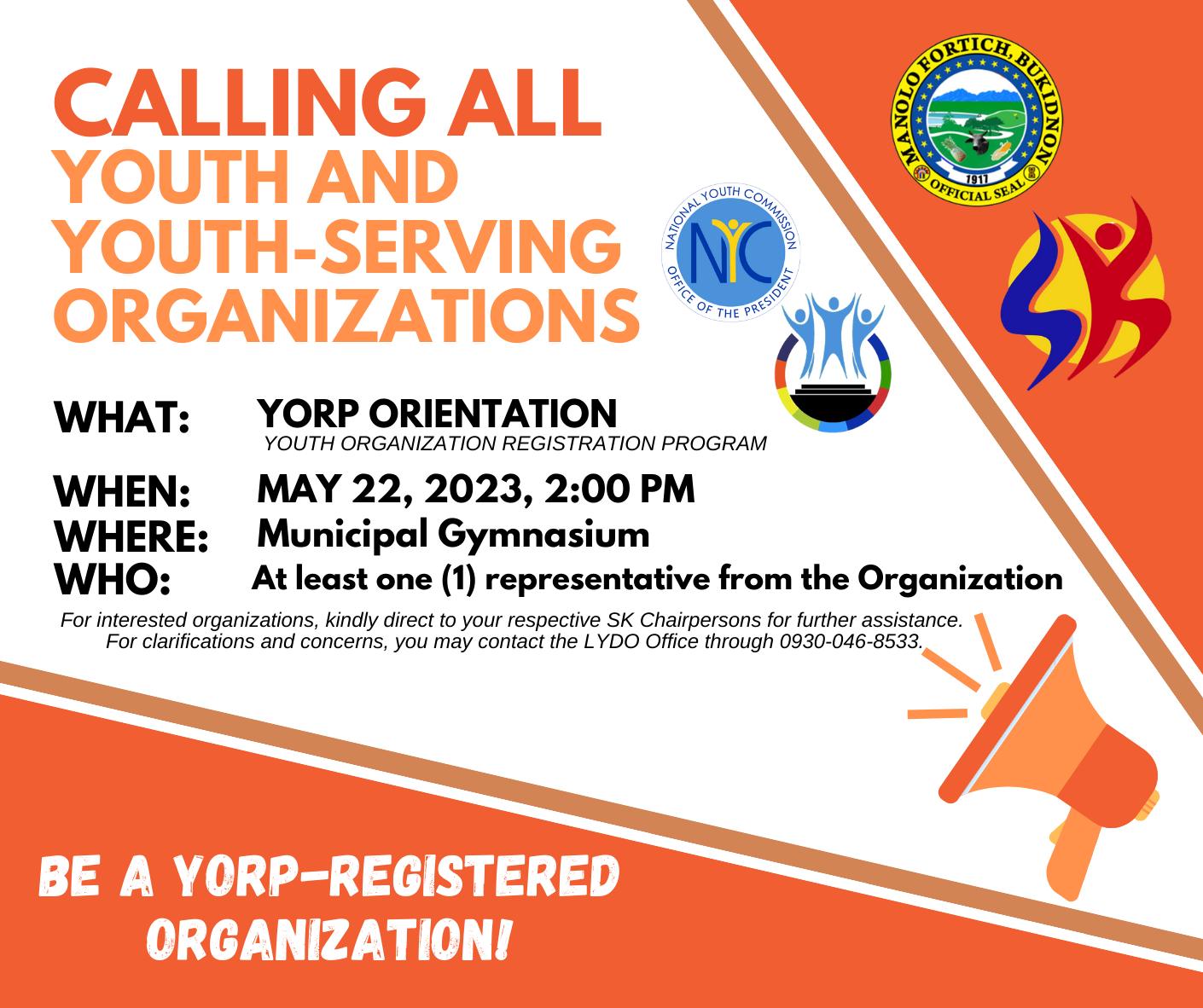 Youth Organization Registration Program
May 22, 2023
Youthful Greetings!
Calling all Youth and Youth-serving organizations for YORP Orientation on May 22, 2023, 2:00 PM at the Municipal Gymnasium.
This program allows the National Youth Commission to determine the specific needs of the organization and maximize their participation in thematic advocacies and activities for the youth, registering youth organization and youth-serving organizations shall further identify their core advocacies with respect to the themes or areas of concern in the Philippine Youth Development Plan. (Article 1, section 4 of the POLICY GUIDELINES IN THE REGISTRATION OF YOUTH ORGANIZATIONS AND YOUTH-SERVING ORGANIZATIONS)
Register and get a chance to enjoy the benefits and privileges offered by the National Youth Commission, and be part of the Municipal Youth Development Council (MYDC) that will advocate for holistic development of the youth.
For confirmation of interested organization, kindly fill-in the link https://forms.gle/6j7tibjKY9XLnSMr5.
For queries and concerns, you may contact the Youth Development Office through 0930-046-8533.
Join us and be a YORP-Registered Organization!
Liza Muga
Admin
Date Posted: May 17, 2023